AC Milan signing of Botman and Sanches at risk of collapse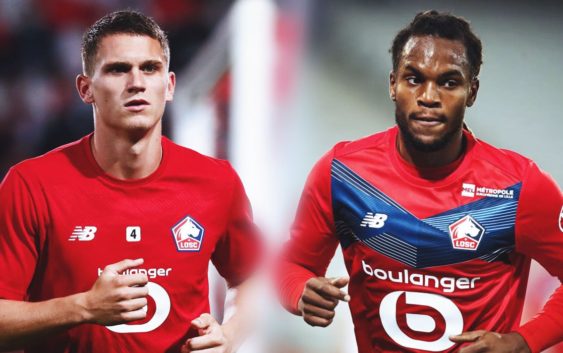 AC Milan could hit a roadblock in their pursuit to sign Sven Botman and Renato Sanches because of management troubles at Lille.
For the past year AC Milan have been in talks to purchase Lille duo Sven Botman and Renato Sanches. Both players seemed very close to joining the Rossoneri during the January transfer window but nothing happened. Lille were determined to keep Botman until the end of the season while Sanches couldn't reach an agreement on personal terms.
Talks progressed well in the remaining months and both players appear set to join AC Milan once the summer transfer window opens. The Dutch centre back and the Portuguese midfielder have agreements on five-year contract while their signings is expected to cost roughly 50 million euros.
However, recent events at the French club could have a negative impact on the future of both players. Journalist Carlo Pellegatti reports that the war between Lille owners Merlyn Partners SCSp and president Olivier Letang could penalize the Rossoneri.
"Origi will not arrive next week. As far as I know, he will arrive in the week from 13 to 19 June. Origi will be the first signing of the new Milan. As for Botman and Renato Sanches, talks for the two are blocked because there is a rather complicated situation concerning Lille.
The owner of the French club seems to have plans to sack president Olivier Letang. Letang is the plenipotentiary of all Lille sporting operations. When doing business with Lille, you have to go to him. Today when we talk about Botman and Renato Sanches, nothing is concrete said because there is no reliable negotiator since Letang is about to be dismissed from the club", says Pellegatti. Apparently there a real risk that Maldini may be forced to restart talks all over again with Lille for Botman and Sanches.
---
READ MORE: AC Milan agree attacking midfielder signing