Pioli and Diaz send strong message to Atletico Madrid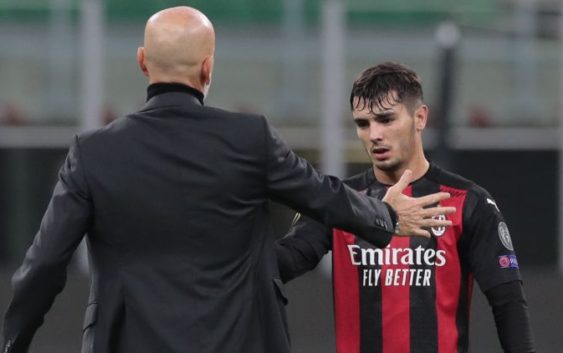 Pioli and Brahim Diaz do not hide the victory ambitions of AC Milan for the
Champions League match against
Atletico Madrid.
AC Milan vs Atletico Madrid is a very special match for Brahim Diaz. The former Real Madrid declares that victory is a must for the Rossoneri. "It will be a beautiful moment for everyone, not just for me. We have to win, we have to play a good game, work hard and fight. If I score, it's to help the team, that's what I want to do. I now play with Milan and I want to do well for this team".
Coach Stefano Pioli confirms that a win is AC Milan's only objective. "With great pleasure we return to play in front of our fans in this very important competition. We expect a lot from ourselves, we think we can be competitive at these levels and we will take a lot of energy from our fans. We will play to win."
The Rossoneri coach thinks that the defeat in Liverpool could be used to face Atletico Madrid. "We need to take advantage of what happened with Liverpool. We were less dynamic and aggressive there, you can't afford it at these levels. I expect the team to grow against a very strong and mature opponent".
Diego Simeone's Colchoneros lost on the last match of La Liga but that doesn't convince Pioli: "I don't trust Atletico Madrid, they are very strong and have had the same coach for a long time. They have a great mindset. They lost their first game of the season and are injured, so they will have determination tomorrow. I preferred they won that match".
Pioli closes the interview with great praise for Brahim Diaz. "We have a lot of confidence in our young players, even in those who had difficulties last season. We know they are talented and have a predisposition to work. I'm glad Brahim is doing well. He is a pure attacking midfielder, he is giving us quality and many solutions as well as willingness to work without the ball".
---
READ MORE: AC Milan looking at Bayern midfielder to replace Kessie