Pioli explains reasons of Fiorentina defeat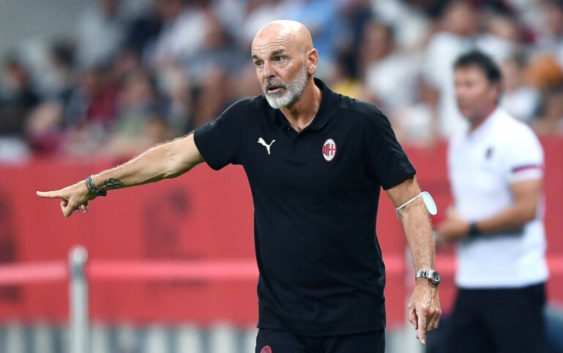 AC Milan coach Stefano Pioli talks about the Rossoneri's first league defeat at the end of the Fiorentina match.
On the match: "In the first half we played well, we shouldn't have been two goals down. We didn't score, they scored two goals. Even in the second half we didn't hurt our opponents too but it was more a character performance because we didn't want to lose the first match in the league. These are the episodes that led us to this defeat. We had to do better on the goals conceded and in the first half we had to score at least one goal. We weren't lucid and careful to bring home at least a draw".
On the defeat: "We have to feel the pain of this defeat but even after this defeat I am convinced that I am coaching a really strong team. Losing always hurts, as well as conceding four goals. Perhaps without the fourth goal we could have recovered the game. The players too, they know that conceding four goals is too much. In the first half we created a lot, we often missed the last pass. We had two times more shots on goal than Fiorentina, it means that the performance was there, we just needed more attention. We needed this defeat, we are sorry, we wanted to resume the championship after the international break with a success".
On the substitution: "I did not remove Gabbia because Kalulu as center-left would have struggled and then we should have prepared the game in a certain different way. I put Florenzi on because he is more precise in serving the strikers".
On Atletico Madrid: "I never speak after the match, whereas today I did. The boys know the messages of this defeat. Starting tomorrow we will think about the Champions League, I don't know how many chances we have to qualifying but we want to win a big match" .
On his contract renewal: "When the time comes it will be done. It has never been a problem for me, I am in no hurry. I am disappointed for tonight, but this defeat will do us good. We have the possibility to do better. Even in a defeat I have seen a team that has character, personality and strong players. We will fight until the end for the first spots".
On Florence: "Losing always hurts, even in Florence. Then for me the match against Fiorentina is always a special one".
---
READ MORE: AC Milan consider move for €80m-rated winger