Pioli explains the difference between Diaz and De Ketelaere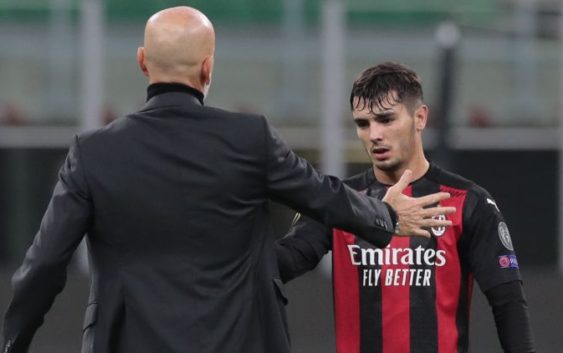 AC Milan secured an important victory over Monza with Brahim Diaz scoring a crucial brace. De Ketelaere entered in the second half.
Stefano Pioli was interviewed by the media at the end of the 4-1 victory over Monza. "Difficult victory, we could have managed the ball better in the second half. It went well. The team started the game well, risked little and built a lot. All positive, if not some errors especially in the management that does not allow us to better control the game".
The growth of Brahim Diaz: "In the center-right is where he likes most to play. When he is well, he shows it… he has a brilliant leg, opponents struggle to catch him. He has muscle fatigue, it seems nothing serious for him or for Dest. We have many matches now".
What is Charles De Ketelaere missing to become decisive: "We forget that Brahim is in his third year here, Charles has been here only for a few months. He came in cold, he has the quality and he must believe he can incise. He can do more, he knows it, he's smart. It is a path that still requires time, what matters is the potential and the spirit he has. He will reach his levels, which are certainly high".
Praise for Junior Messias: "He covered the entire right wing, he sacrificed a lot with quantity and quality. He has a great spirit of sacrifice, he is important for the team".
The reasons behind the recent goals conceded: "Some inattention, today to the quality of Ranocchia on the free kick. The important thing is to keep scoring many goals. Sometimes in order to be more dangerous up front you risk giving something more".
Finally, Pioli talks about the turnover made today: "I don't like the term turnover. I have faith in all the boys, I have many starters. I would have done more rotations if I hadn't had so many injuries. We are playing a lot and they are all available. I didn't make any rotation, we deployed strong players. They must all be ready and they are".
In the post-match press conference, the coach reiterated an aspect that did not convince him tonight: "In the second half we had to dribble better, it would have served us to better control the game, run a little less and make the opponent run more" .
---
READ MORE: AC Milan hold meeting with agent of Chelsea striker