Pioli is asked whether tomorrow is Ibrahimovic's last match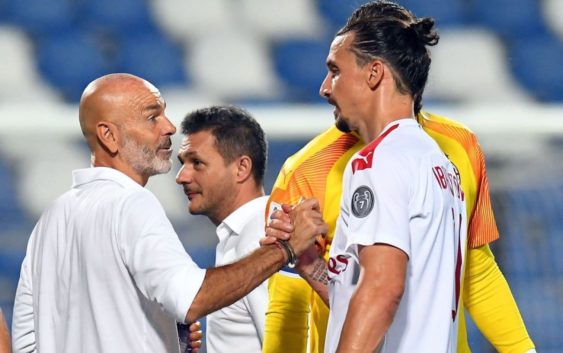 Tomorrow's AC Milan vs Atalanta could be the last match at San Siro for Rossoneri striker Zlatan Ibrahimovic.
Tomorrow AC Milan will host Atalanta at the San Siro. It will be a very important match that could decide the winner of the Scudetto this season. At the same time it will be a memorable match for a couple of Rossoneri players, Ibrahimovic in particular, who could be playing their last match at the San Siro stadium.
It looks like the 40-year-old Swedish striker has reached the end line. Ibrahimovic is expected to retire with his contract expiring at the end of the season and a number of injuries that have left him out of the pitch for the majority of the year.
In today's pre-Atalanta press conference coach Stefano Pioli was asked whether tomorrow is The Last Dance for Ibrahimovic. "No, I don't think so. There are two games to go. Last at San Siro? I hope not, he is a champion with a capital C. I am not referring only to the technical aspect.
I have an esteem for him that is immeasurable. I hope that it is not so but Zlatan has the intelligence and the necessary maturity to understand what will be in his future. Tomorrow's match is as important for him as it is for all of us, it is useless to talk about his future and our future now", said coach Pioli.
Besides Ibrahimovic, Franck Kessie is sure to play his last match at San Siro tomorrow. The Ivorian will join Barcelona on a free transfer. It could be the last match in front of the fans also for captain Romagnoli, Ballo-Toure, Castillejo, Bakayoko an Junior Messias.
---
READ MORE: RB Leipzig name Nkunku price tag