Pioli speaks after Shamrock 0-2 Milan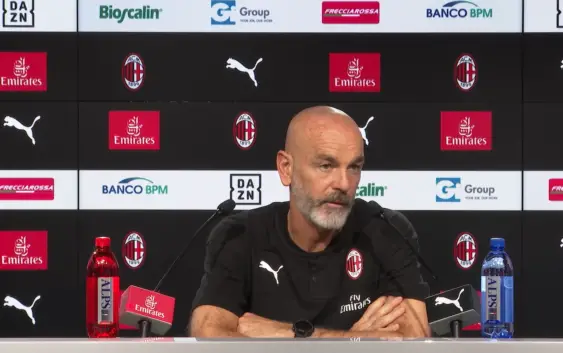 Coach Stefano Pioli is pleased with the win against Shamrock but he admits he was afraid before the match.
Interviewed by Sky Sport, AC Milan coach Stefano Pioli commented on tonight's victory against Shamrock Rovers: "Yesterday I presented myself positive in the conference, but I was worried anyways. Playing such an important game after three weeks was not easy. The team was ready and we proved it by commanding the match. We have to grow, but it was a good match".
On the continuity of the team: "I did not have this fear, but I was afraid of the first match, which already weighed on me. I was not in doubt of the team's qualities. This team has been proving to be of a high level since January, it must grow and improve. Now we have to think about Bologna".
On Ibrahimovic: "Ibra is a very intelligent player, he understands where best to position himself. At the beginning of the game we were playing too short but afterwards we used him higher. Zlatan is a champion".
On the performance of the players: "I think their performance were positive. We must continue to grow because the next matches will be difficult. We are Milan and we must improve and maintain the highest level possible. Milan must always play to win, and we will do it. Now we know that we are in condition to think about winning every single game".
---
READ MORE: Gazidis makes choice between Chiesa and Milenkovic