Pioli to make Leao the new Chiesa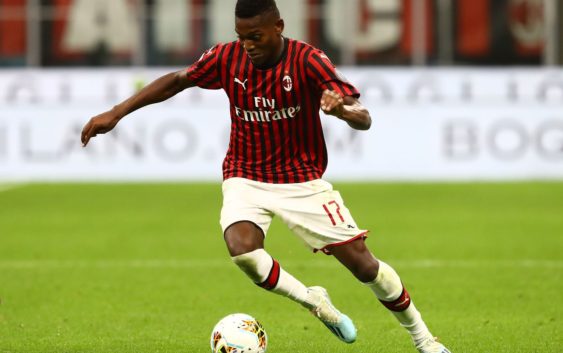 AC Milan new coach

Stefano Pioli is enchanted by the talent of

Rafael Leao and wants

to apply the

Federico Chiesa cure in him.
Yesterday Stefano Pioli was announced as the new coach of AC Milan succeeding Marco Giampaolo in that role. Immediately after the presentation conference, the 53-year-old coach conducted his first training session with the squad.

Among Pioli's best characteristics there is his ability to value young players. It happened, for example, while at Fiorentina with Federico Chiesa. AC Milan hope he can repeat the same feat with Rafael Leao, undoubtedly one of the best talents of the Rossoneri. At the beginning of the 2017-2018 season, his breakthrough year, Chiesa was 20 years old, the same age as Leao.
The Italian international is a right winger that combines quality and physique, technique and power. Leao has similar characteristics: elegant skills combined with stamina. He starts from the left and penetrates in the middle.
As highlighted by La Gazzetta dello Sport, with Pioli on the bench Chiesa doubled his commitment and transformed into one of the best players of Serie A. Now, Pioli has set his sights precisely on the young Portuguese forward. "He has great potential and it must be exploited", said the new Rossoneri coach yesterday at the press conference.
With one spectacular goal and one assist in five appearances Leao has become a regular part of AC Milan's starting eleven. Finding continuity will be one of Stefano Pioli's first challenges as Milan coach. Already at the weekend, Leao will be available at Milanello as the Portuguese Under-21 team will play only one match, tomorrow in the Netherlands. The former Lille will have the necessary space to express herself as an integral part of the attacking trio.
READ MORE: AC Milan already thinking of Pioli's sacking