Rafael Leao forced to pay €16.5m astronomical fine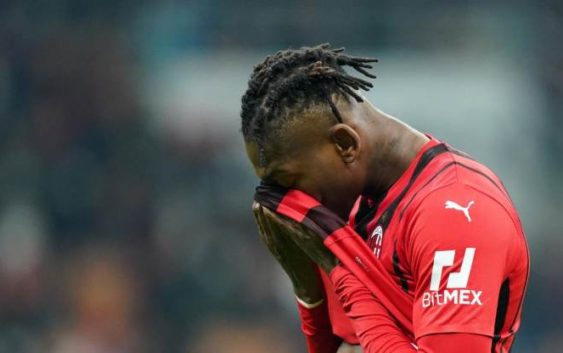 The Court of Appeal has upheld the decision of CAS forcing Rafael Leao
to pay a huge fee of 16.5 million euros to Sporting Lisbon.
Things have been going great for Rafael Leao this year but outside the pitch the situation is different. The Court of Appeal has upheld the verdict of the Court of Arbitration for Sport that hit Rafael Leao with an astronomical fee of 16.5 million euros to compensate Sporting Lisbon.
But what had happened? At the end of the 2018/19 season, which ended with 2 goals in 5 matches, the first as a professional player, Leao had unilaterally terminated the contract with Sporting Lisbon along with many of his teammates due to a violent attack by Portuguese fans at the club's sports center after the team failed to qualify for the Champions League. Leao had subsequently moved on a free transfer to Lille and left a year later to join AC Milan for about €29.5 million.
Sporting Lisbon had sued the player to FIFA opposing the contract termination and explaining in the appeal that "at the time the player did not have valid reasons to terminate the contract that bound him to the club". A request for financial compensation was also made but FIFA rejected Sporting's claims.
Then the Portuguese club turned to the Court of Arbitration for Sport and CAS decided in their favor condemning Leao to compensate Sporting Lisbon with a fine of €16.5 million plus interest. Initially the Portuguese club had asked for €45 million. A huge blow for AC Milan number 17 that is having a great season with the Rossoneri this year. Now Leao's only option is to appeal the decision at the Supreme Court.
Rafel Leao joined AC Milan in the summer of 2019 after a very good first season with Lille. In addition to the fee of €29.5 million, Lille also signed AC Milan defender Tiago Djalo as part of the agreement. In 24 appearances this season Leao has scored 8 goals and has provided 5 assists playing a key role for Stefano Pioli's side.
---
READ MORE: Rangnick's top transfer target for Milan