Rangnick has list of 6 untouchable players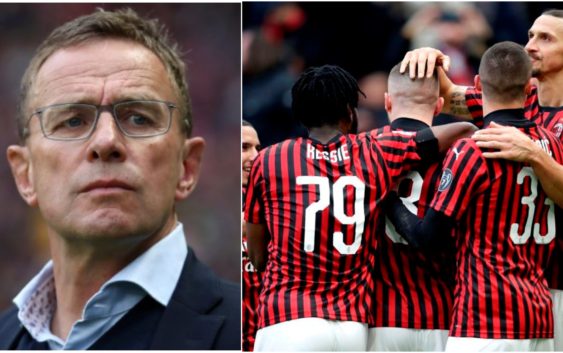 Ralf Rangnick has drawn a list of six untouchable players that will form the backbone of the future AC Milan squad.
For Ralf Rangnick, the next coach of the Rossoneri, there are six untouchable footballers at AC Milan. Players that the manager has already included in a list of names that will compose the present and the future of the club. No matter the offers these six players will not leave in the summer.
Topping the list is the phenomenal Gianluigi Donnarumma. The contract of the Italian goalkeeper expires in 2021 but the club will do everything in its power to hold him for more than one year. Gigio was a protagonist also in the Italian Cup despite the elimination. In tomorrow's Milan the number 99 will have a key role.
Then there are two other names relating to the defence. The first is captain Alessio Romagnoli while the second is the goal scoring full-back Theo Hernandez. The contract of Romagnoli expires in 2022, but renewal talks will soon begin because keeping the captain is a priority for the club. Despite the many offers, the former Real Madrid reiterated yesterday his desire to stay at San Siro.
Rangnick has also circled in red the name of Ismael Bennacer, fundamental in the Milanese midfield, and that of Hakan Calhanoglu who would have gladly teamed with the German at Red Bull Leipzig. The contract of the Turkish midfielder, also expiring in 2021, will certainly be renewed.
In attack, the only one sure to stay is Ante Rebic. The German coach is an admirer of the Croatian winger and together with agent Fali Ramadani is trying to recompose that super tandem with Luka Jovic seen at Eintracht Frankfurt. On the list, as seen, there is no room for Zlatan Ibrahimovic…
---
READ MORE: Keita: Liverpool wants swap deal with Milan