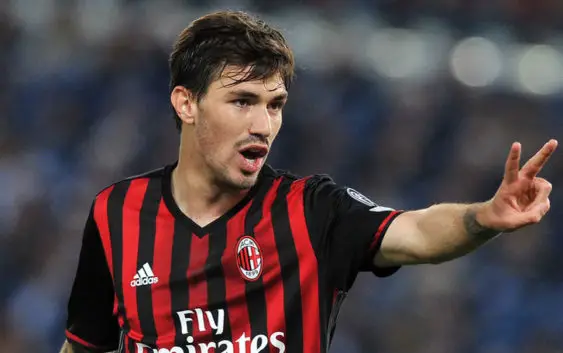 Alessio Romagnoli is battling a knee injury that has kept him out for a long time. His recovery time continues to be a rebus.
If Lucas Biglia has an estimated time of recovery, the same can not be said for centre back Alessio Romagnoli. The 22 year old Italian international is sidelined since last season because of a knee injury. According to the QS today's reports, Romagnoli will not be back even for the match against Crotone. The most optimistic hypothesis is a possible return after the national teams break but much will depend on how his recovery will progress in the days to come. Fortunately the defender managed to avoid surgery.
The defender was forced to miss many matches last season due to continues troubles with his knee. Everything started on 15 November 2016 when Romagnoli suffered a knock while playing against Germany. Last season the 22 year old played only 27 Serie A matches while one year prior he played 34. With Romagnoli out, AC Milan made some poor performances in the last games of the past season managing to qualify for Europa League in extremis.