Andre Silva interview: "Milan? Inexplicable…"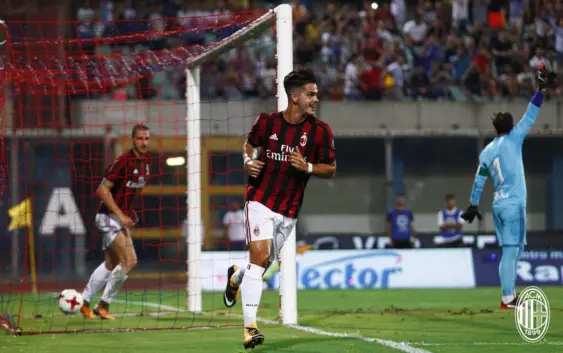 AC Milan loanee Andre Silva is having a great time in Spain. Sevilla are third in the standings while the Portuguese leads the top scorers chart.
Andre Silva returns to talk about AC Milan and beyond. The former Rossoneri striker is experiencing a fantastic start to the season in Spain, where he was loaned with the option to buy. The 22 year old Portuguese striker is living the form of his life and has scored 7 goals in the first 7 games becoming the top scorer of La Liga
"I did not expect to score 7 goals and all these victories. I am always optimistic but I did not imagine up to this point! I feel good on the pitch and out, I have to say thanks to my team-mates and to the coach", declared Silva.
And Milan? "I play for Sevilla but I am a Milan player at least until June. Football is football but there aren't two similar clubs. I have no answers to explain what happened with the Rossoneri last year. I only know that this year I finally feel good and want to score more goals and win as many games as possible. Trust is the fundamental thing. If you have trust you can do anything".
The decision to join Sevilla? "I knew that at this club I would have found a great team, with total confidence from everyone. My family has followed me here in Spain, I am very close to them.
"Cristiano Ronaldo? I am not the heir of anyone (smiles). Ronaldo is Ronaldo, he has done a lot while I am only at the beginning. Everyone dreams of being like him but there is a long way to go. He is a legend and I want to follow in his steps but as Andre Silva", he concluded.