Sky: AC Milan and Lille owners in direct contacts for Botman operation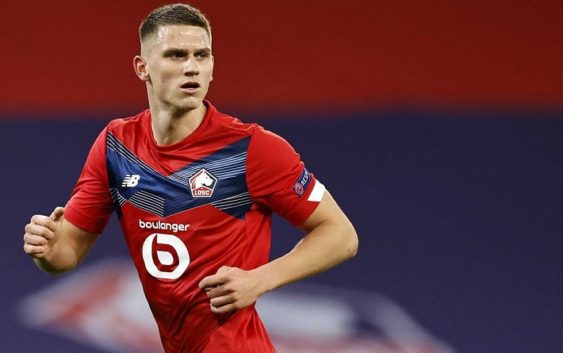 AC Milan continue to negotiate with Lille about Sven Botman with talks being held at the highest levels reports Sky Sport.
Less the two weeks remain until the end of the January transfer window and AC Milan have yet to sign a new centre back. Lille star Sven Botman has always been Paolo Maldini's number one pick but the cost of the player is really high for the Rossoneri's budget.
Nevertheless, the 22-year-old Netherlands international remains a valid alternative for next summer. According to the latest reports from Sky Sport, AC Milan have not given up on Botman.
"Milan continues to think about Botman and Elliott are in direct contact with the owners of Lille. A discussion is being held at the highest levels. Given that the relations between the two clubs are excellent, AC Milan and Lille are trying to understand if there can be a way to satisfy all the parties involved", reports Sky Sport.
Sven Botman has had a sensational impact in Ligue 1 since joining Lille in 2020. He ended up winning the league title and the Super Cup in his first year with Lille ending PSG's long domination in France.
Lille don't look oriented to sell their star defender in January considering the upcoming Champions League matches. While the player has already rejected a rich contact from Newcastle. The current talks could serve as bases for a potential summer transfer.
---
READ MORE: AC Milan considering late move for Barcelona midfielder