Southgate gives laughable explanation on Tomori World Cup snub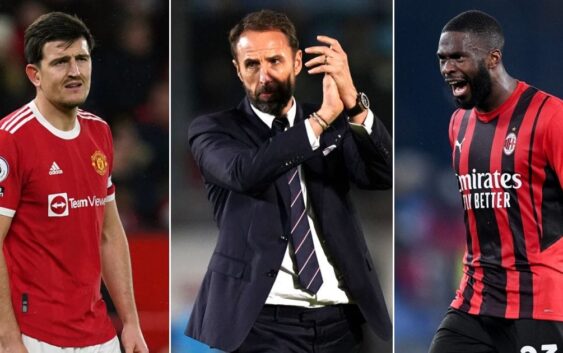 AC Milan centre back will not play for England in the World Cup with Gareth Southgate 
preferring Harry Maguire instead.
All national teams participating in the World Cup are currently announcing their 26-man squads. A couple of important players are set to watch the World Cup from their home due to injuries or simply becuaser they are left out by their respective coaches. A perfect example is that of Fikayo Tomori whose absence in the 26 names squad list has created a lot of noise in England.
England coach has decided to leave home Tomori and take Harry Maguire instead. "We've picked our more experienced defenders. The younger ones have good qualities, but we don't think they've quite done enough to push the experienced ones out. Maguire? He is one of our best central defenders, even though we have many players who are playing at the level required to be part of the English national team", said Gareth Southgate.
However, the fact that Tomori has not made the squad and Harry Maguire has is pretty laughable. Maguire may have been an great servant to England in the past, but his form has been awful for months now, so much so that he barely gets a look in at Manchester United anymore.
Southgate used the loss of form to explain Tammy Abraham's omission from the England squad but then uses a totally different standard for Tomori and Maguire. The Manchester United defender has stayed mostly on the bench playing for a total of only 423 minutes across all competitions.
Tomori will understandably feel very hard done by and it is tough not to come to the conclusion that the only reason he isn't going is because he's playing in Italy, rather than England. And that is frankly ridiculous, given how well he has performed for reigning Serie A champions AC Milan. Fik is a regular starter, an champion, one of the best in Italy and also plays in Champions. Apparently that's not enough for Southgate.
---
READ MORE: Mendes offers Barcelona starlet to AC Milan