Super League: AC Milan asked to be excluded from Serie A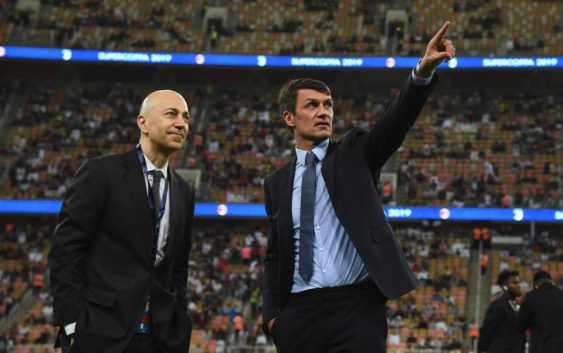 Italian clubs has asked the league to exclude AC Milan, Inter and Juve from Serie A due to their support for the creation of the Super League.
The international football could soon change dramatically. The revolution dictated by the richest clubs in Europe has begun and concerns the creation of the Super League. An elite tournament with the 20 biggest European clubs could soon become a reality, after the many rumors of the past weeks.
Among the 15 founding clubs there are also the three big names of Italy. AC Milan, Inter and Juventus immediately joined this project that could change the face of European football. Both in sporting terms and for economic reasons, especially after the global crisis caused by the pandemic.
However, the international football institutions and bodies are not standing still. UEFA and FIFA disagree with the creation of the Super League and are ready to heavily sanction the clubs and players that will be part of it. Even the ECA, led by Andrea Agnelli (one of the founding members of the new league), has rejected the creation of the Super League. Not just internationally. The national federations are also revolting at the idea of creating this super-competition dedicated only to the richest clubs.
La Repubblica reports that chaos has plagued even the Lega Serie A. Yesterday afternoon, President Dal Pino and the CEO De Siervo called an extraordinary meeting to assess both the official status of the new Super League and the response from UEFA, which categorically refused its creation.
Juventus, Inter and AC Milan have refused to take part in today's meeting. The other 17 Serie A clubs have asked for the trio of clubs to be excluded from the Italian league. AC Milan, Juventus and Inter are considered guilty of wanting to betray the local football. In particular, Atalanta, Hellas Verona and Cagliari are strongly supporting the ban of Milan, Juventus and Inter.
A season full of legal battles and appeals is expected this summer. It seems that AC Milan and the other club have been working on the project for months, alongside a financial partner like JP Morgan that should proved 5 billion euros in investments. The motivations of the three clubs are clear: "The new competition will provide the basis for the football of the future". Could it be true?
---
READ MORE: The two transfer priorities of AC Milan