Suso: "I would die for Gattuso, I rejected Inter twice. Higuain…"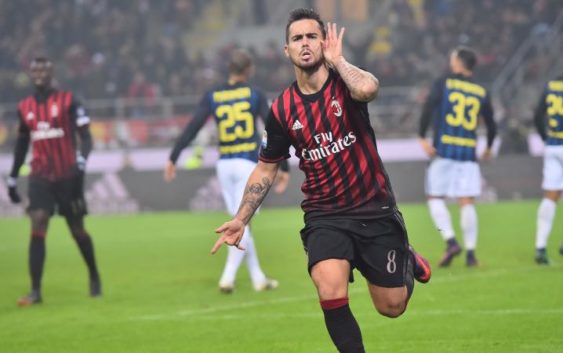 In an interview for CorSera AC Milan star winger Suso talks about the derby, Inter offers, Gattuso and the return of Maldini and Leonardo. 
The derby is almost here. There has been much talk of the Argentine confrontation between Mauro Icardi and Gonzalo Higuain, but there is another player who eagerly awaits the challenge against Inter and that could be decisive, namely Jesus Suso . The Milanista number 8, interviewed by Il Corriere della Sera, spoke of his excellent moment of form: "Yes, it's the best moment of my career. Physically and mentally I have never been better than this. When you work so much the results do not come immediately, but for a while I had been playing well, even physically I was quite good. I'm very happy, things are going well here at Milan, where there are so many people with whom I go along well on the pitch and in the national team. It's really a perfect moment".
LEO AND MALDINI – During the interview, Suso also highlighted the great relationship between the team and coach Gattuso: "He is a magnificent person, you will not hear anyone talk bad about him. Almost all the coaches I had gave me something, from Rodgers to Gasperini, even Montella but I would die on the pitch for Gattuso. Obviously we all have to improve, the players and the staff. But he arrived last year at a difficult time, he is the right person in the right place. As a child I saw him playing on TV, he's the one who won everything and I expected him to be more reserved, but with him you can talk a lot even off the pitch".
With the arrival of Elliott, two great Milan figures returned, Leonardo and Paolo Maldini: "With Leonardo every now and then we talk about the matches, but he is interested in everything, he asked me how my girlfriend was. Maldini, well, he's Milan. He's here every morning, he sees you train, he talks to you, I think he makes us better. On the last game I achieved 100 appearances, he has made 900. It's an extraordinary thing. I think I can enter in people's hearts".
TRANSFER RUMORS – In recent years, Suso has been one of AC Milan's best players and this has attracted the attention of several clubs, including Inter: "The interest of Spanish clubs? You never know what will happen on the market, maybe at some point they will not want me anymore… But I'm very happy, right now I do not really think about going somewhere else. The rumors on Inter? For two summers in a row Inter made offers for me, but I'm very happy here, I never thought about changing. Inter wanted me even last summer and I was surprised by sporting director Mirabelli, who publicly said that he did not know anything. I was surprised because we had talked about it".
UNDERSTANDING WITH HIGUAIN – How could there be an interview without a question about Gonzalo Higuain: "He is a champion, he has adapted very well with the group, he helps the younger players. I knew him as a footballer, but he is also a magnificent person. We were neighbors for three months, we came to Milanello in the car together every morning: I was sleepy and he talked, talked, talked… Sometimes I felt like leaving him on the highway. He talks about football a little more than me, I want to break away. However when two people understand football they know it's just a matter of time, to play together and get to know each other".