The new transfer market strategy of AC Milan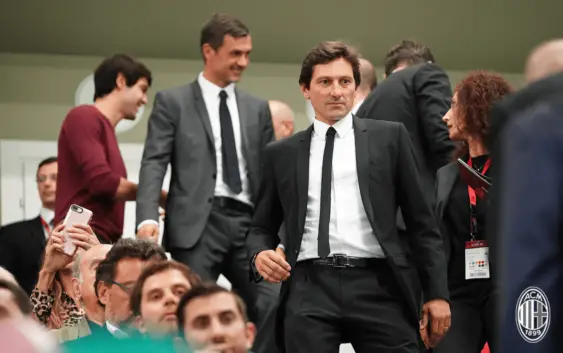 Unlike what happened last summer, 
from now on, 
AC Milan will move on the market only to sign talented players under 25.
The transfer market movements of new managers of AC Milan in summer were dictated more by the extreme rush to close everything by mid-August rather than by precise ideologies. But in January and especially in the summer of 2019, Milan will have a very precise strategy imposed by Elliott Management, which can be summarized in a few words: a big no to signings of players over 25, yes to purchases of young players who must not exceed the 25-26 years of age.
La Gazzetta dello Sport writes today that Elliott has imposed on Leonardo and Paolo Maldini to abolish the arrivals of players over thirty. This explains the failed negotiations for Zlatan Ibrahimovic, who until a few weeks ago seemed a step away from completing a return at San siro. The same situation for the various Pato, Boateng or Fabregas.
A strategy that is very different from the one imposed by Silvio Berlusconi years ago. The former Rososneri patron wanted to focus on a young and Italian Milan, led by some experienced and mature leaders. Today, however, Elliott looks to the international market, also fortified by the presence of an 'old fox' of the highest levels such as CEO Ivan Gazidis. It will be a young Milan but with a more European or even global spirit.
This new strategy is also the motive behind the big investment for Lucas Paqueta, on which Leonardo worked a lot without thinking too much about the transfer fee and anticipating the competition of other top clubs. The same is going to happen with Leroy Abanda, practically snatched from Monaco thanks to the good intuition of the new Rossoneri talent scout Geoffrey Moncada. The ideal profiles for the new Milan? Young players with good feet like Sensi (Sassuolo) or Ferreira-Carrasco (Dalian Yifang).