Theo reveals why he chose AC Milan despite having an agreement with another club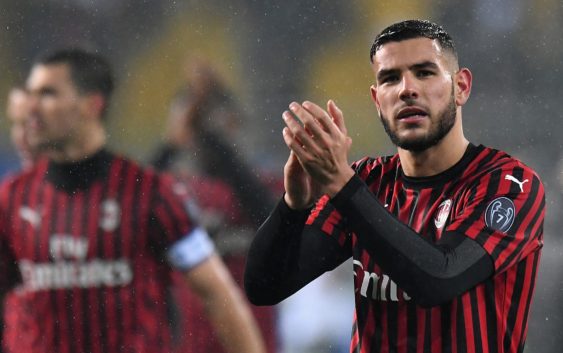 French left-back Theo Hernandez talks about why he joined AC Milan and his relationship with Maldini, Pioli, Giroud and Ibrahimovic.
Theo Hernandez was the protagonist of a long interview with L'Equipe. The French full-back spoke of the importance of playing for AC Milan, of his role but also about his relationship with key figures of the club like Paolo Maldini, Stefano Pioli, Giroud and Ibrahimovic.
"I found the right club at the right time. We have a great future as a team, we can revive AC Milan. The people around the club are also great. That's why I extended my contract until 2026. Now we have to win the Scudetto".
Captain's armband – "I'm the 3rd or 4th captain in the hierarchy. There are Romagnoli, Kessie, Calabria and Kjaer in front of me. But between injuries and Covid I wore the armband for three games. At 24 it's great to be the captain of Milan. You command more and you feel even stronger".
Formation – "The 3-5-2 formation is the best game system for me. I can attack more, I have the whole flank in front and I can cover it entirely. And I also know I'm covered behind when I move forward"
The importance of Maldini: "If I signed for AC Milan it was largely thanks to him. I was very close to joining Bayer Leverkusen but he turned everything upside down. Maldini came to see me on vacation in Ibiza. There is no better reference for my role and for Milan. "
Pioli decisive – "He understood my nature, my strength, he did not limit me. I have the DNA of an attacker in a defender's body. At Milan I improved in front of the goal, something started with Pioli ".
Giroud and Ibrahimovic – "Olivier is doing incredible things, if we are still in the race, it is above all thanks to him. He is a generous person on and off the pitch, he is an example, a warrior. Zlatan is a fighter. In training he is the same, but he is a good guy outside, he always wants to help us, he gives us advice".
---
READ MORE: 3 Midfielders will leave AC Milan this summer