TMW – Serie A Team of the Week, 5 rossoneri in the top 11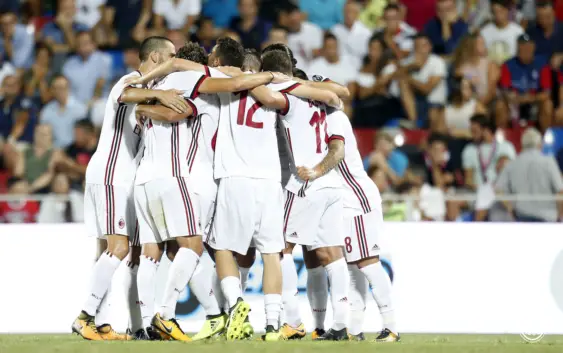 Tuttomercatoweb (TMW) has published the team of the week for the first Serie A round. Five AC Milan players are part of the best 11. 
Too much Milan in the best eleven of the opening week of the new Serie A 2017/18 season. TMW published the Serie A team of the week and there are five rossoneri with Suso leading the way, with a strong 8 rating in his name. The rest of the team sees Gianluigi Buffon between the posts, the author of the first saved penalty awarded through VAR. Ghoulam in goalscorer version on the left and Acerbi in the center alongside the new captain of AC Milan Leonardo Bonucci. On the right, Andrea Conti holds on the high level standards of last season.
In midfield, Hakan Calhanoglu immediately makes himself noticed in spite of the 4 months suspension set by FIFA in the past season. He completes the highly offensive midfield trio with Amato Ciciretti, who entered in history as the first Benevento player to score a goal in Serie A and Valter Birsa, who is increasingly becoming a steady point for Chievo. Flamboyant winger Jesues Suso, leads the attacking trio, accompanied by 19 year old red and black striker Patrick Cutrone and Paulo Dybala.