Revealed: Official figures of Andre Silva-Rebic swap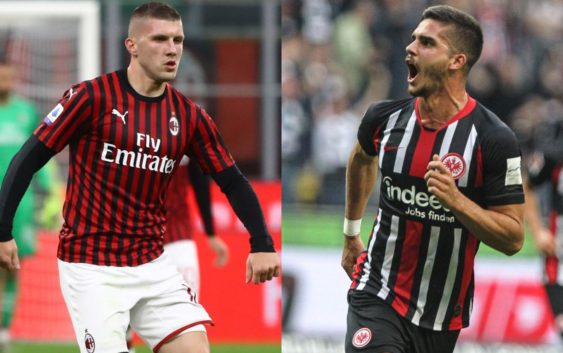 Bild reveals the official figures of Ante Rebic's transfer to AC Milan and and that of Andre Silva to Eintracht Frankfurt.
Perhaps the most important transfer AC Milan made last summer was the permanent signing of Ante Rebic from Eintracht Frankfurt. A swap deal that saw Andre Silva join the German club permanently.
In the summer of 2019, Milan signed Rebic and Silva moved to Eintracht Frankfurt on two-year loan agreements. Neither club had an option on the players but, after a positive season from both, Milan and Eintracht decided to keep them permanently.
The transaction was announced this summer but figures were never disclosed from the clubs. The official details will be known only when the financial statements for the year 2020/2021 are approved. However, German newspaper Bild has revealed everything earlier.
Eintracht Frankfurt have paid 3 million euros for the definitive purchase of Portuguese striker Andre Silva. In turn, AC Milan paid 5 million to the German club to buy Rebic. Of these 5 million, 2.5 million ended up in Fiorentina's coffers because Eintracht owed the Viola 50% of a future resale.
While Milan and Frankfurt can be happy with the deal, in Florence they will feel cheated. The Croatian winger was valued at least 30 million euros and Fiorentina expected to cash in a much larger sum from his transfer to AC Milan. On the other hand, the sale of Andre Silva for just 3 million represents a huge loss for the Rossoneri after spending 38 million to sign him from Porto in 2017.
---
READ MORE: Calhanoglu in advanced talks with foreign club