Flamengo offer another star to Milan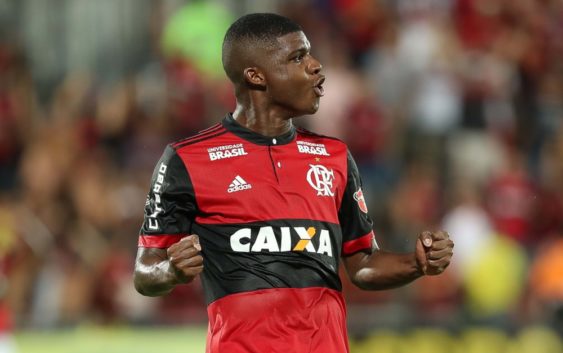 During the negotiations for Lucas Paqueta, Flamengo offered AC Milan the opportunity to sign another one of their promising talents.
Lucas Paqueta is a now a Rossoneri player in every respect. The 21 year old attacking midfielder is considered as the best player in Brazil and the Red and Black fans are eager to see him represent AC Milan. However, the complicated operation completed by sporting director Leonardo, thanks to his direct ties in Brazil, could have been extended with another name.
In fact, during the negotiations with the management of Flamengo, a club populated with very promising prospects, the Brazilians offered Milan the opportunity to sign the highly rated striker Lincoln. The 18 year old talent is being followed by top European clubs for some time with Barcelona in the front line.
Leonardo's answer only a few weeks ago was clear, for Lincoln, for Flamengo and for the intermediaries of this operation. AC Milan wanted only Lucas Paqueta and despite their interest in Lincoln, the Rossoneri would not make any other investments in South America for January. Lincoln is definitely one of the most promising youngsters in Brazil but two purchases of this type would have an excessive risk for Milan.
Leonardo declined while Flamengo demanded to be respected the 50 million euros release clause of the player. Very high economic request for a totally different player from Paqueta, but equally promising. Furthermore, the Rossoneri will not have any special treatment despite the fruitful contacts so far. Milan have chosen, Paqueta is the right Brazilian for the Diavolo.