Mendes offers former Barcelona right winger to AC Milan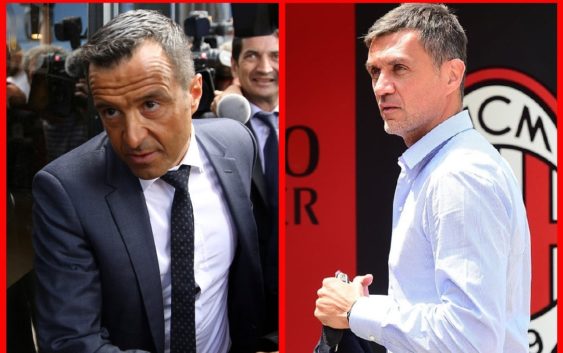 AC Milan continue their hunt for a new right winger and Jorge Mendes is proposing one of his clients.
Portuguese agent Jorge Mendes has become a central figure at Casa Milan for a number of reasons. The famous agent is in the middle of a tug of war for the representation of Rafael Leao. The permanence of the 23-year-old Portuguese ace is a priority for AC Milan. At the same time the parties are discussing a wide-rang collaboration.
Initially, Mendes wanted to bring Cristiano Ronaldo at AC Milan but the answer from the Rossoneri was a firm no. Milan can't afford Ronaldo's high salary and don't want to experiment with a somehow divisive figure like him. Now Jorge Mendes has offered AC Milan the possibility to sign Spanish right winger Adama Traore.
The 26-year-old becomes a free agent at the end of the season and has no intention to extend his contract with Wolverhampton Wanderers. Adama Traore has set his sight on a new adventure regardless of it being at another Premier League club (like Tottenham) or outside England.
Traore returned to Wolves after a short spell at Barcelona last season. He has made 14 appearance so far, finding the back of the net on two occasions. Traore is not a regular goal scorer. Instead he is a player that is good at dribbling and setting up for his teammates. A player that bring balance in attack, just like Alexis Saelemaekers.
The name of Adama Traore isn't particularly exciting to the management precisely for his lack of firepower. Nevertheless, there is a real possibility that Traore could be the tax that AC Milan must pay to close the contract renewal of Rafael Leao. Benfica starlet Diego Moreira is another exciting talent represented by Jorge Mendes whom AC Milan are following with great interest.
---
READ MORE: Di Marzio confirms AC Milan's first transfers