Two factors are causing Kessie's sharp dip in form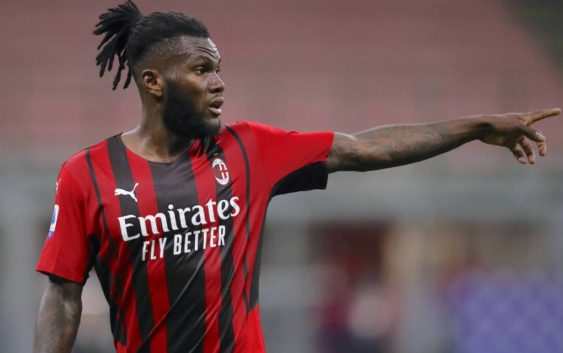 Gazzetta analyses the difficult moment of Franc Kessie. The AC Milan midfielder is now a shadow of his former self.
A disastrous start to the season for Franck Kessie! The first appearances of the Ivorian central midfielder have cast a shadow on his physical and psychological condition. La Gazzetta dello Sport analyses the difficult situation of the former Atalanta star highlighting the match against Atletico Madrid as emblematic of his current form.

Referee Cuneyt Cakir was strict but Kessie did his part. Because a player with experience must also have the ability to understand the moment and, above all, understand the character of the referee in front of him. Cakir was obviously not in good form but Kessie made a mistake, or rather, he was imprudent (two yellow cards in less than half an hour are not tolerable), and Milan paid the price at the end.
FATIGUE – What is happening to the President? According to Gazzetta, the fatigue factor is having an impact. Kessie, in fact, has never stopped playing for a year and a half (he also played in the Olympics in Japan) and his body is suffering. It will take some time to see him back at the top but Milan, immersed in a hectic and busy season, cannot wait long.
RENEWAL – Kessie is not at his best physical form but clearly the athletic preparation isn't the only factor affecting his performances. The soap opera of the contract renewal is inevitably having an influence. Franck asks for 8.5 million per year to extend his expiring contract in 2022. However, as noted by Gazzetta, right now he does not deserve those figures.
The disappointing performances in Champions are unacceptable for the player that is asking to become the highest paid player in Italy. That's something Maldini and Massara will take into consideration when they sit down to talk with his agent.
---
READ MORE: AC Milan interested in new De Bruyne