VIDEO – Kucka's spectacular goal in Turkey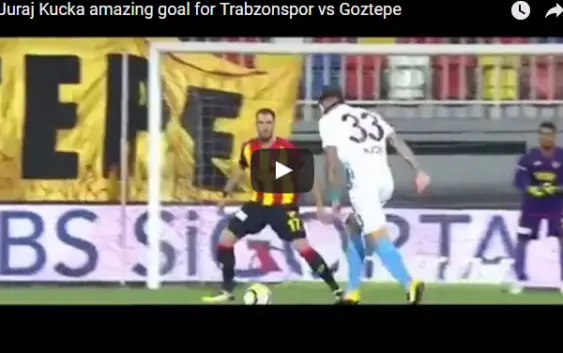 Former AC Milan midfielder Juraj Kucka scored an incredible goal from distance last night in Göztepe vs Trabzonspor.
Juraj Kucka is one of those players who left Milanello during this summer's transfer window. The Slovak defensive midfielder accepted an offer from Trabzonspor and moved to Turkey. AC Milan earned approximately 6 million euros from this transfer.
Surely the former Milan in the Turkish championship can have a great impact, although not a champion he is still a midfielder of high quality that can guarantee a great performances in continuity. Muscles, but also a good technique for Kucka.
Yesterday in the match Göztepe-Trabzonspor 3-2 the Slovak midfielder scored an amazing goal. Below you can find the video with the marvelous shot from the former rossonero.
https://www.youtube.com/watch?v=cRcWHB90-6Y