What are AC Milan's chances of signing Nkunku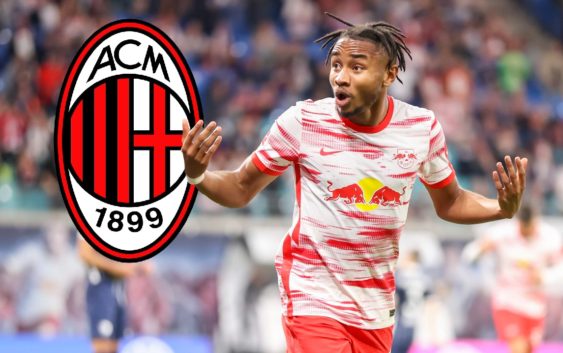 AC Milan have been mentioned as the possible next destination of Christopher Nkunku but are there any realistic chances?
AC Milan are looking to sign a new attacking midfielder this summer and Christopher Nkunku has been mentioned as a possible target. The Frenchman was sensationally discarded by PSG but he is shining in Germany. Red Bull Leipzig spent €13 million to acquire his services in 2019 and Christopher has been a decisive player ever since. Slowly, Nkunku became one of the best attacking midfielders around.
Milan have had their eyes on the 24-year-old for some time. Maldini would like him to reinforce the attack since Nkunku knows how to play both as attacking midfielder or second striker. A player of depth, who has recently become an impossible dream, despite persistent rumors from Spain that Milan are very active on this front.
Nkunku is in fact a transfer target of many big European clubs. His future at Leipzig is at risk but AC Milan can hardly be considered on pole position for the France international. Real Madrid are reportedly preparing a bid for Nkunku, as an alternative to Kylian Mbappe who has chosen to remain in PSG.
Not just Real Madrid, Chelsea, Bayern Munich, Manchester United and even PSG are also interested in the 24-year-old. Besides the serious competition, another serious problem for AC Milan is the player's price tag. Red Bull Leipzig are reportedly asking a fee of 60 million euros for Nkunku.
That's a figure out of budget of AC Milan new owners RedBird Capital. The Americans are expected to follow the same path of Elliott investing in lesser known names that do not exceed the 30 million price tag.
---
READ MORE: Suma reveals AC Milan's next 3 signings