When will AC Milan sign a 40m star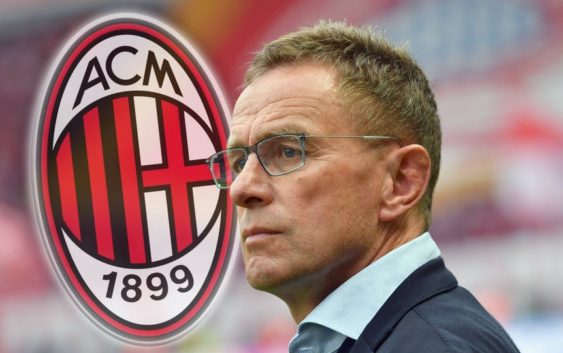 With Ralf Rangnick expected to take charge at AC Milan the era of expensive signings like Paqueta and Andre Silva has ended.
In these weeks we are trying to outline what will be the likely new Milan of Ralf Rangnick, the first (and only?) candidate to lead the team next season. Many players have been linked with the Rossoneri, with some negotiations already confirmed, yet one must consider a very important aspect. The German coach, in his career, has always spent very little for his teams. Obviously at Milan he would have to manage a higher budget, with the possibility of buying already established players (like Szoboszlai), however it seems complicated that he completely abandons his philosophy.
It is difficult for his AC Milan to choose to pay 30/40 million for a single player, not so much for low ambitions, but because there are almost always less expensive elements that can offer the same contribution. Purchases such as Lucas Paqueta, Piatek, Bonucci and Andre Silva, also because of the delicate situation of the balance sheet, will be rejected a priori by the "Professor".
With Ragnick at the helm, no purchase has ever exceeded the figure of twenty million euros, so much so that most have cost around ten. Timo Werner cost 10 million euros, Mane 4 million, Sabtizer 2 million, Keita 1.5 million, Kimmich 500,000 euros… Obviously not all the players chosen by the German were then transformed into hens with golden eggs, but this is a problem of any sporting director who takes care of the transfer market.
The main difference is that Rangnick has almost always arrived ahead of others, allowing his clubs to find reliable player at absolutely affordable prices. For this reason, even assuming budgets lower than those mentioned in recent weeks (75 million plus 50% of all sales), it is not difficult to believe that the German can safely complete the shopping campaign.
AC Milan are not Red Bull Leipzig in 2012 (they were in the fourth tier), but Leipzig are now third in the Bundesliga and with two feet in the quarterfinals of the Champions League. Milan instead is seventh in Serie A but with one match more than Verona and Parma. What does this mean? In recent years the German club has been able to work quietly and enhance itself, the Rossoneri instead have collapsed gradually between questionable management, continuous changes of ownership and decision-making schizophrenia.
If Rangnick arrives, it should not be surprising if among the new signings, in addition to some well known talents, several players also arrived for free or at close to zero fees. The era of €40 million signings is dead. The Rossoneri will have to realize that low or very low price does not always rhymes with "flop", because such a project will take time but will lead Milan to definitely better results than those obtained in the last eight years.
---
READ MORE: Rangnick asks 5 signings for Milan