5 Crucial points after Milan 1-1 Verona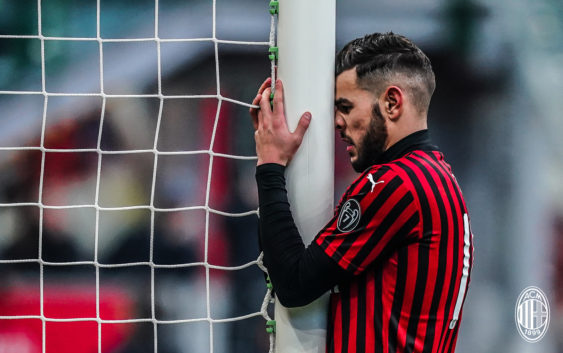 A
C Milan lost a great opportunity to shorten the distance with Roma and Atalanta. 
Five things we learned after the draw with Verona.
1 – CHAMPIONS LEAGUE QUALIFICATION IS NOT A REALISTIC GOAL
Despite the hugely disappointing start to the season, today's match against Hellas Verona was an excellent chance to get close to the top four and Champions League qualification. Roma lost against Sassuolo and Atalanta equalized with Genoa. If AC Milan had won with Verona, the Rossoneri would be just 5 points behind Roma and Atalanta. AC Milan failed to exploit a huge opportunity. At this point it's obvious that Pioli's side are not realistic contenders for a place in Champions.
2- IBRAHIMOVIC-DEPENDED 
No Ibra, no party. When Stefano Pioli announced that Zlatan Ibrahimovic could miss the match against Verona (he got the flu) everyone was concerned how the squad would react without Zlatan to guide them. Without Zlatan on the pitch AC Milan don't have a reference point. The Rossoneri seemed chaotic in attack without their predator.
The stage and physical absence of Ibrahimovic in the opposition area was obviously disturbing. In a physical and temperamental battle like the one against Verona, Ibra's physicality would have been fundamental above all to exploit the rain of crosses inside the box in the second half.
3- MILAN SHOULD HAVE SIGNED A NEW CENTRE FORWARD
After just one year and 16 goals AC Milan decided to sell Krzysztof Piatek. The Polish striker arrived at San Siro for a fee of 35 million euros and was sold for a total figure of 30 million (bonuses included). Regardless the debate if Milan should have waited for Piatek to find back his rhythm or not, the fact is that the Rossoneri have only one centre forward remaining, Zlatan Ibrahimovic. The decision to not sign another centre forward, although understandable because of the financial restrictions, is reckless. With half a season still to go, Milan can't afford to rely only on Ibrahimovic. The draw against Verona proved that Milan will pay a big price every time Zlatan is out.
4- AC MILAN NEED A TOP CENTRE BACK
Mattia Caldara stayed for 18 months at San Siro and made just 2 official appearances. Judging from the stats no one could blame Maldini and Boban for letting him join Atalanta. Milan simply couldn't wait much longer. Kjaer and Musacchio will battle during the remaining of the season for the available spot alongside Romagnoli.
Still, both can't hide AC Milan big problem in defence. Theo Hernandez offers a huge contribution in attack but he leaves the team often exposed in defence. Many times he is caught off-guard and leaves Romagnoli sandwiched between two opponent players. The AC Milan captain desperately needs a stronger partner to offset Theo's shortcomings in defence.
5-MILAN LACK CREATIVITY IN MIDFIELD
AC Milan sporting director Massara said that the January transfer campaign of Milan would be concentrated on 'opportunities'. And so it was. In midfield Milan signed only Alexis Saelemaekers to serve as Castillejo's back up pushing the purchase of a creative central midfielder for the summer.
The absence of Ismael Bennacer in the control room again exposed AC Milan's lack of depth. Coach Stefano Pioli was forced to adapt Hakan Calhanoglu in the position and despite the Turkish star doing very well against Verona he is not the answer. Just like in Ibrahimovic's case, Milan don't have a proper replacement for Bennacer. 
https://www.youtube.com/watch?v=h0UGywYHIHI
---
READ MORE: AC Milan close the January window with 11 transfers