Half of European clubs chasing Theo Hernandez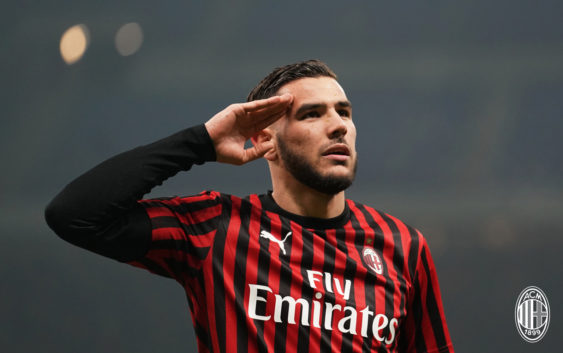 The excellent form of Theo Hernandez has not gone unnoticed with many European top clubs watching the AC Milan left back.

While AC Milan are enjoying the great performances of Theo Hernandez, half of Europe is already on its trail. Corriere della Sera reports that top European clubs are watching 22 year old left back of the Rossoneri after an amazing season on personal level so far. Something to be expected also because such full backs, with a certain power, drive, ability to score and that personality, are not easy to find.
In the meantime, however, the agent reassures everyone. "He will stay where he is, Milan is the right place for him. Theo needs to grow and he is now in the ideal team to do it", said Manuel García Quilón. Despite the high interest in him Theo will not move adds the Italian newspaper because the Rossoneri are the perfect club for him.
The Marseille-born left back has matured and is a completely different person than the bad boy he was known for in Spain. No more evenings in the clubs now, no more "tonterie" as he calls them. In this sense, the 'unusual' choice of living on Lake Como rather than the trendiest Milano is also indicative.
"He can become one of the best full-backs in the world, I know that and I've played with Cabrini", Stefano Pioli guaranteed after the 3-2 victory against Udinese. Antonio Cabrini himself (World Cup winner) adds: "The next three years will be decisive for his growth, he must improve on the defensive aspect, but he can become a champion. The goal against Udinese is of very high quality, only those who have feet and guts kick like that".
Today Hernandez is the best left back of the Serie A, and one of the best also in Europe. His personal goal tally is already at 5 Serie A goals and now points to the record of 9 of the legendary Aldo Maldera. If Theo continues at these rate that's certainly within reach. For Milan, meanwhile, Theo represents the best summer purchase. Bought for 20 million euros this summer he is now worth at least 50 million.
---
READ MORE: AC Milan SD reveals transfer plans