5 Things we learned after AC Milan vs Atalanta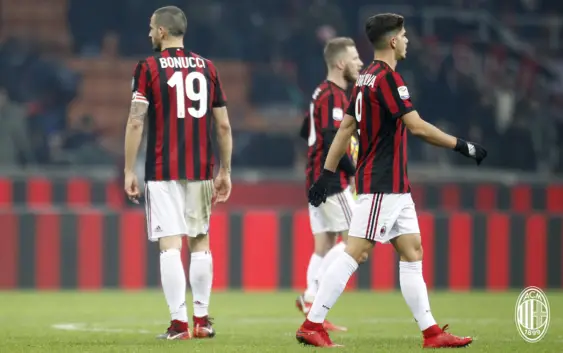 A defeat before Christmas and the chance to bounce back before New Year. While the situation couldn't be worse the derby is the perfect change to turn the page.
The Club knows and understands all the disappointment of the Red and Black fans. Everyone is taking full responsibility for what's going on and everyone is doing their best, after every defeat, to turn things around. After the 0-2 against Atalanta, we have to understand why to think and work hard.
2 – A LOSS IS A LOSS
The defeat against Atalanta was different from the one suffered in Verona and looked more similar to the defeats against Roma or Juventus. AC Milan with the first clear-cut opportunities but no goals, first chance for the visitors and goal conceded. Comparing the defeats is not the best thing in the world, but it's necessary to understand the reasons for these negative results.
3 – THE PSYCHOLOGICAL ASPECT
Other teams have had hard times the season. Not to mention those who are in the first places of the table, others like Fiorentina, Genoa, Sassuolo and Udinese are fighting and climbing back up in the league. Now, AC Milan are under a different spotlight, of course. The team looks emotionally fragile, with not enough mental strength.
4 – WHO TO BLAME CAN WAIT
This is the reason why AC Milan need to feel the love of its people. Looking for who needs to take the blame for what's happening won't help clear the sky. It is more important to give strength to these boys. Attacking a frightened team won't be of much help. Backing them and being patient can do a lot more.
5 – THE DERBY IN VIEW
There's always tomorrow. There's always another night. It's a tough one, but it's not impossible. A great match and a great picture of the team together in the dressing room after the game: this is what we are missing and we want it with all our heart.
---
---