5 Things we learned after AC Milan vs Verona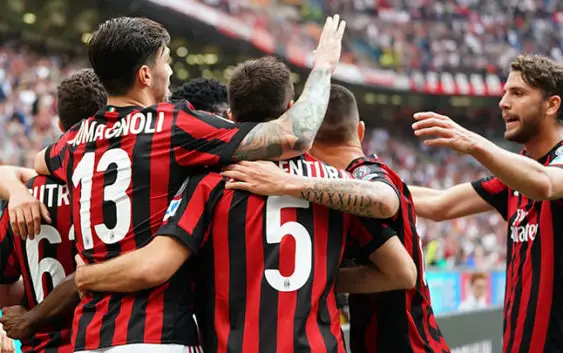 Bonaventura had scored his seventh league goal in Bologna. This time, against Hellas Verona, Calhanoglu netted his fifth and Cutrone his eighth. The Rossoneri may not have a prolific striker scoring 20 goals in a single season, yet, the team has shown to have enough gunpowder and alternative players to strike hard.
CONVINCING AGAINST VERONA
Romagnoli's recovery was very important. Just like confirming that Locatelli can be in charge of the centre midfield. Leaving Suso a side – who is giving once again outstanding performances – all the aspects that needed to be improved regarding the loss against Benevento have been indeed solved.
THE ROAD TO ROME
The Rossoneri have had a great Cup journey. They defeated Hellas Verona 3-0, then beat Inter through Cutrone's goal in extra and, after many wasted chances in the return match at the Stadio Olimpico, they overcame Lazio in the two-leg semi-final. The Red and Blacks return to Rome as very well deserved Cup finalists.
EXTRA TIME AGAIN?
Between tradition and actuality. From 2003 to 2016, AC Milan and Juventus have gone five times to extra time. From the Champions League Final in Manchester to the Italian Cup ties in 2012 and 2013 in Turin, until the last meetings in Rome 2016 and Doha 2016. Should it happen again, the Rossoneri will need to keep composure and be as determined as they can be.
THE DIFFERENCE WITH JUVE
As we have seen this season, since coach Gattuso's management, the Rossoneri are a team that needs continuity and intensity to play at their best. In London as at San Siro, Juventus have shown that they only need one or two opportunities to win a match. This will definitely be a big challenge for AC Milan, who will need to find the right way to conquer the Cup.
---
---