5 Things we learned after Atalanta vs Milan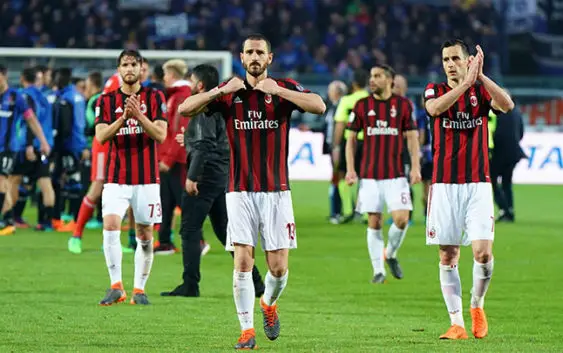 AC Milan dominated the game but Atalanta managed to equalize in the final moments of the match. Now the Rossoneri have one week to prepare the last Serie A clash vs Fiorentina.
ANOTHER TURNING POINT
The derby four days after playing Juventus, Bergamo four days after the Coppa Italia final. Nothing is ever easy in AC Milan's springtime and balance. But Sunday's game was storming, with AC Milan taking on the fight in a tight match. The Rossoneri limited to the minimum the chances of Atalanta, who are in great condition.
SAN SIRO RULES
It was at San Siro, against Benevento, that AC Milan complicated their journey towards Europe and it was probably AC Milan's fate to play in San Siro their decisive cards for the qualification for UEL Group Phase. Last season, just one week after the 1-1 draw in Bergamo, AC Milan won the European pass (2 preliminary rounds in that case) at home against Bologna.
GIGIO AND KALINIC
Sunday AC Milan will play. Against traditional rivals, Fiorentina. Rino Gattuso, Rossoneri's glory who is giving his expertise and his soul for the team, has asked AC Milan fans to support all the players on the pitch, without distinction. High-stakes match and, with a sporting target to be hit, the most important things are Milan and the jersey.
THANK YOU LUCAS
Lucas Biglia's great sacrifice. After 2 vertebrae injured on April 21 against Benevento, the Argentina international has returned to the pitch after biting the bullet and worked a lot for 3 weeks. Beyond the quality of the test, it was a huge physical and psychological sacrifice. Which he did for AC Milan, at a time when the team needed substance and experience. Hats off.
THE SECOND HALF OF THE SEASON
With 36 points in the second half of the season, AC Milan proved they have a good pace. But there are still three very heavy points at stake, to be won, also suffering, as, the one on Sunday vs Fiorentina, will be a tough task. In case of victory, AC Milan would equal last season's first half, to date the best result in the last five championships.
---
---