A treasure for Milan: three scenarios for Andre Silva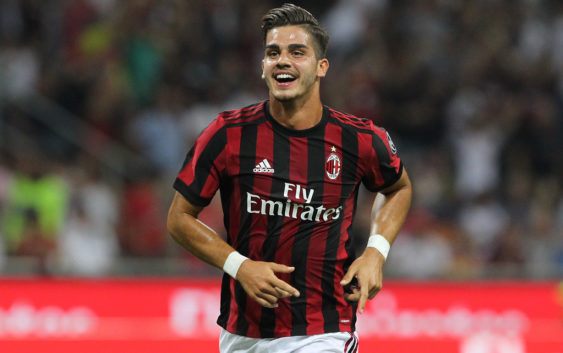 AC Milan loanee Andre Silva is having a great time in Spain but whether Sevilla will manage to make his move permanent 
that remains a mystery.
It's a totally revitalized Andre Silva. After a very difficult first season in Italy, the 22 year old Portugal international is excelling in Spain. The centre forward scored only two goals in Serie A last year but he has already netted 7 times in La Liga so far becoming the top scorer of the league and leading Sevilla to a first place in the standings.
The first hypothesis would be Sevilla signing the former Porto for €35 million, according to the loan agreement. So far Sevilla have paid Milan 3 million for the loan. A total figure of 38 million would allow the Rossoneri not only to recoup their investment but also post a capital gain of €15 million. A considerable treasure for Leonardo to reinvest.
Sevilla have informed Milan about their intentions to sign Silva permanently but their offer doesn't excite the Rossoneri management. In fact the proposal of the Los Rojiblancos would be a payment in four installments of €8,25 million until 2023. In that case Andre Silva would return to Italy and fight to a starting spot next season. 
However the most likely option is that another club purchases Andre Silva. Should Sevilla not manage to find an agreement with Milan, the striker would become one of the most sought after players for next summer. According to experts Andre Silva's value in today's market is around 50 to 60 million euros.