Gattuso has already decided the position of Lucas Paqueta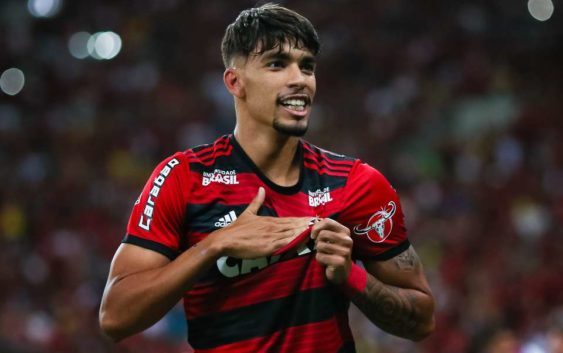 Flamengo star Lucas Paqueta is the new signing of AC Milan for January and Gattuso has already decided the position of the versatile Brazilian.
Lucas Paqueta will arrive in Italy in December and will start playing official games in January, so for now the AC Milan fans must admire him only on TV in the Brazilian league games. And after the last match against Fluminense, won 3-0 by Flamengo, the supporters can start dreaming considering that Paqueta was among the best on the pitch and showed great things. A glimpse of what's to come.
With a surprising move sporting director Leonardo managed to sign the most promising player in Brazilian football and beat the strong competition of other more rich European clubs like PSG, Liverpool, Barcelona and Manchester United. Decisive the will of the player to take the same path of his idol Kaka.
But in what position will Gattuso deploy Lucas Paqueta. The 21 year old is a very versatile player and except his primary role as attacking midfielder can also play as central midfielder and left winger .Yesterday meanwhile, in the 4-2-3-1 formation of Flamengo coach Dorival Junior, the Brazil international was deployed as inside left midfielder.
According to Il Corriere dello Sport, that's the same role Gennaro Gattuso intends to deploy him at Milan. Rino's idea would be to propose the new purchase in midfield and exploit his speed and goalscoring capacities. So, at least at the start of his Milanese adventure, Paqueta will not join the offensive line.