AC Milan 0-3 Spal, player ratings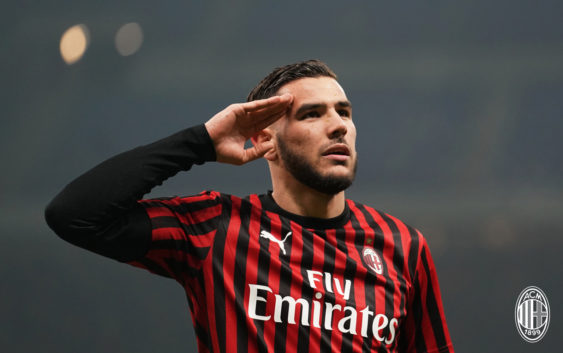 Spanish duo Theo Hernandez and Samu Castillejo lead AC Milan through a convincing 3-0 victory against Spal.
Following on from Saturday's success in Cagliari, Milan made no mistake against SPAL, cruising through the round of 16 and into the quarter-finals.  A victory that showed maturity along with another much sought-after quality for Milan this season: consistency.
The Rossoneri opened the score sheet in the 20th minute thanks to an exquisite pass by Samu Castillejo transformed in goal by Kris Piatek. It is the first goal on open play from the Polish striker in a long time.
Minutes before the end of the first-half Piatek repaid the favor assisting for Castillejo. The Spanish right winger scored a fantastic goal with a curved shot leaving Spal goalkeeper Berisha no other option but to admire his work of art.
Theo Hernandez closed the match in the second-half scoring AC Milan's third goal. The Spanish left-back recovered the ball in midfield and after a great run scored a wonderful solo goal from outside the box. Zlatan Ibrahimovic was clearly impressed and clapped from the bench.
For Milan vs Spal coach Stefano Pioli made several changes and many of the players exploited their chances. Theo Hernandez and Samu Castillejo were the best performances of the night. Another solid display from Bennacer. New signing Simon Kjaer did very good while for Ante Rebic it was another night to forget. In the next round AC Milan will face Torino.
MILAN: A. Donnarumma 6.5, Conti 5.5, Kjaer 6.5, Romagnoli 6, Theo Hernandez 7; Castillejo 7 (Suso 6), Krunic 6, Bennacer 6, Bonaventura 6.5; Rebic 5,5, Piatek 6.5.
---
READ MORE: AC Milan complete 6 transfers in a short time