AC Milan set for sensational return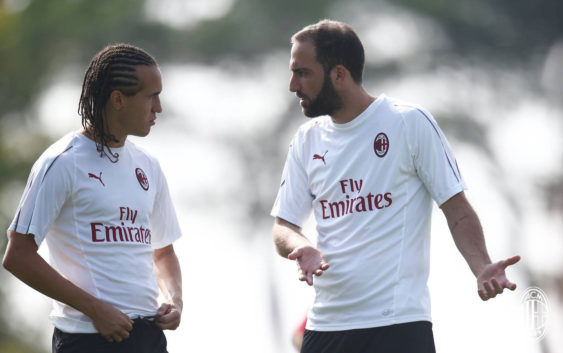 The highly likely sale of Ricardo Rodriguez in January has forced AC Milan to look around for alternatives and consider recalling Diego Laxalt.
After spending around €100 million on the transfer market last summer AC Milan had hoped that the January window would be quite relaxed. Instead, Paolo Maldini and Zvonimir Boban are moving at a frenetic pace to close a number of deals in the remaining two weeks.
The defence is a department that will continue to suffer changes. The Rossoneri decided to allow Mattia Caldara to leave on loan to Atalanta with the right to buy set at just €15 million and replaced him with Simon Kjaer, who could be purchased at the end of the season for 2.5 million.
Before the end of the January transfer window AC Milan must also find a solution for Ricardo Rodriguez. With Theo Hernandez in scintillating form, Rodriguez has become his back-up. The Swiss left back wants more play time and is very likely to leave in the coming days on loan or on a permanent transfer with PSV and Fenerbahce interested in his services.
To replace Ricardo Rodriguez AC Milan will not sign another player. Instead, the management will recall Diego Laxalt who is on loan at Torino. The 26-year-old left back has made 14 appearances with Torino this season, almost always as a substitute.
The agents of Diego Laxalt were at Casa Milan today to discuss a potential return in case of Rodriguez's departure. Torino have a €12 million option on Laxalt but they have no intention to exercise it. According to Sky Sports, Milan have also received offers from Spain for Laxalt. No matter their final choice, Laxalt's time at Torino seems to have come to an end.

---
READ MORE: AC Milan complete 6 transfers in a short time