AC Milan 2-0 Torino, player ratings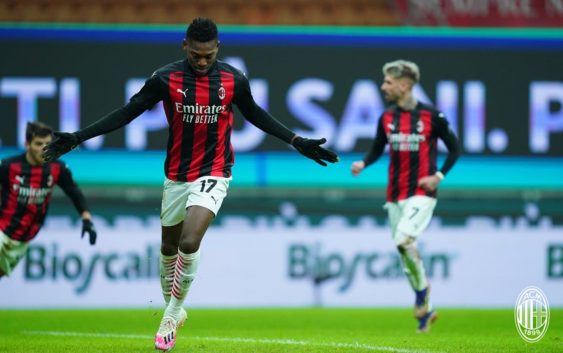 AC Milan return to the winning ways thanks to a clean 2-0 victory against Torino. Rafael Leao and Kessie score the two goals.
Donnarumma 6.5 – Called to make a decisive save only at the 90 minute. Gigio was superb on Segre's deflected shot. A champions reflexes.
Calabria 7 – Back on the wing for less than an hour of the match, then Tonali's injury forces him to return in midfield. The level of his performance does not change. He is attentive, orderly and proactive.
Kjaer 7 – Rock solid in defense like usual. The Danish star makes no mistakes, he always clean interventions and with his personality leads the entire defensive line.
Romagnoli 6,5 – The captain plays a good match against his friend Belotti and then deals with Zaza. It wasn't easy and the mistakes against Juventus could have influenced him but that wasn't the case.
Theo Hernandez 6 – He had to redeem the bad match against Juve, and in the first half he succeeds. The action of Leao's first goal starts from the French full back. Theo is continuously present in attack and fits in as if he were a midfielder.
Tonali 6 – Usual performance in the middle from the former Brescia. He is an important resource for Pioli but has yet to make a leap of quality. After about ten minutes in the second half he is forced to go out after receiving a kick from Verdi. The referee had given penalty to Torino but it was canceled by VAR.
Kessie 6 – Scores the penalty with disarming confidence but shortly after could have found the back of the net again and closed the match. Several errors also in the creation phase and in simple passes. Well enough but it wasn't the usual Kessie.
Castillejo 6 – The contribution in the attack is light but he is always ready to help the team in the non-possession phase.
Brahim Diaz 6,5 – Struggling in recent period but tonight he showcased his talent just like as at the beginning of the season. The assist for Leao on the first goal was simply exquisite.
Hauge 5,5 – Pioli gives him confidence and he starts well but then goes dark. A big chance lost for the Norwegian winger to show he deserves more minutes.
Leao 7,5 – The growth of the former Lille is unstoppable, and tonight's game is another important step in his path. The goal was of a pure bomber. He receives a silk pass from Brahim Diaz and scores with the calm of a veteran striker. But the growth is evident in other situations: he combines well with his teammates and helps them breathe thanks to his extraordinary mix of talent and technique.
---
READ MORE: Di Marzio reveals details of midfielder talks and cost