AC Milan and Leipzig agree Calhanoglu transfer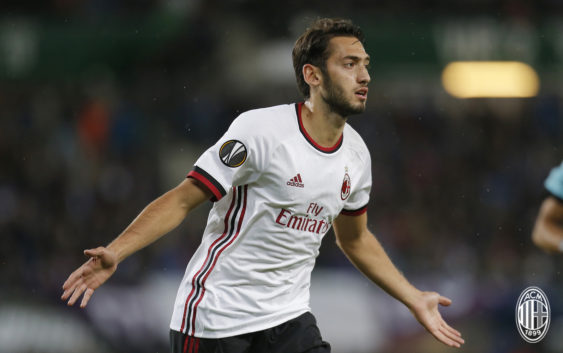 AC Milan winger Hakan Calhanoglu is about to complete a move to Red Bull Leipzig. The Rossoneri number 10 will return to Bundesliga. 
Everyone talks about Gonzalo Higuain, about the hypothesis that his career at Milan can be interrupted prematurely after only 6 months. Yet the first Rossonero to be sacrificed in this new solar year could be another regular starter. In fact, according to recent rumors, the departure of Hakan Calhanoglu from AC Milan is approaching. The Turkish playmaker, after a year and a half at San Siro, could continue his career in Bundesliga.
Calciomercato reports that Calhanoglu will return to Germany to join RB Leipzig. The rich team (owned by Red Bull) would be willing to invest more then 20 million euros for the AC Milan left winger. The parties have agreed a deal in principle and are ready to accelerate negotiations by mid-January. Milan want to keep Hakan until the Super Cup final against Juventus.
AC Milan selling Calhanoglu would get a decent treasure to reinvested in the January transfer window and also useful to make UEFA happy. UEFA is currently keeping a close eye on the Rossoneri's books and movements. The Turkey international is more than willingly to return in the German championship where he still enjoys excellent consideration.
The only obstacle of this operation is coach Gennaro Gattuso, who has become a father figure for Calhanoglu. According to Calciomercato, Hakan will meet Rino in the coming days to explain the reasons behind his decision. Calhanoglu feels that a transfer to RB Leipzig is the right choice for his career at this moment.