AC Milan announce 3 signings… all completed by Maldini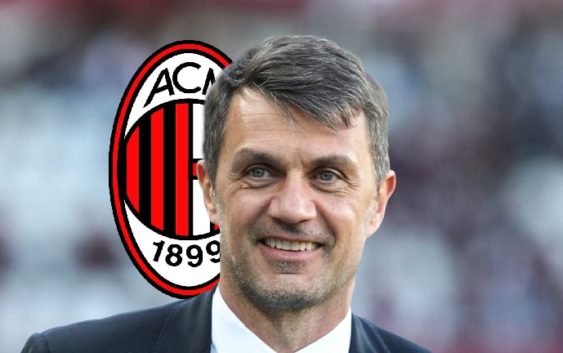 Three players have officially joined AC Milan. However, all the three operation have the mark of former director Paolo Maldini.
The summer transfer window is officially open. Until now the mercato news have been disappointing for the Rossoneri fans who have seen Sandro Tonali leave to join Newcastle. The projected future captain will no longer be representing the Red and Black colors. Regarding entries AC Milan have just officially announced the signing of three players.
The new management led by Gorgio Furlani and Geoffrey Moncada has been in charge for a month by so far they have presented the signing of players… all completed by Paolo Maldini. The first one to join the Rossoneri was Marco Sportiello. As exclusively reported by acmilaninfo.com in November of last year Milan had blocked the 31-year-old Italian goalkeeper.
Sportiello is a big upgrade over Ciprian Tatarusanu whose contract was not renewed and left as a free agent. The Italian goalkeeper guarantees safety in Mike Maignan's absence, something that was missing with Tatarusanu between the posts. Sportiello is an experienced player that became Atalanta's starting goalkeeper last season eclipsing Juan Musso for whom the Bergamo club spent €20 million. In addition, he is Italian which is a very positive factor for the UEFA list.
Another operation closed by Maldini was that of promising young goalkeeper Noah Raveyre. The French talent celebrated his 18th birthday a few days ago. Milan have secured a potential future star. Noah Raveyre arrives on a free transfer from Saint-Etienne. Raveyre will play for the Primavere squad coached by Ignazio Abate.
The last signing to be made official was that of Ruben Loftus-Cheek. Maldini and Massara had closed the purchase of Loftus-Cheek two months ago. The transfer was cancelled when Furlani and Moncada took over. In a shocking U-turn they returned to the Englishman after selling Tonali. However, in Maldini's eyes, Loftus-Cheek was the heir of Kessie and not the replacement of Tonali.
Luka Romero is set to become the first player to be signed by Furlani and Moncada. The 18-year-old Argentine talent arrives on a free transfer from Lazio. Romero will by evaluated by Pioli during the summer training to decide whether he will play for the first squad or leave on loan. The highly-rated Argentine talent plays as attacking midfielder and right winger. Romero has similar characteristics to Arda Guler. His arrival could indicate that AC Milan have accepted defeat in the pursuit of Guler.
---
READ MORE: AC Milan have officially opened striker talks