AC Milan break the bank for Ralf Rangnick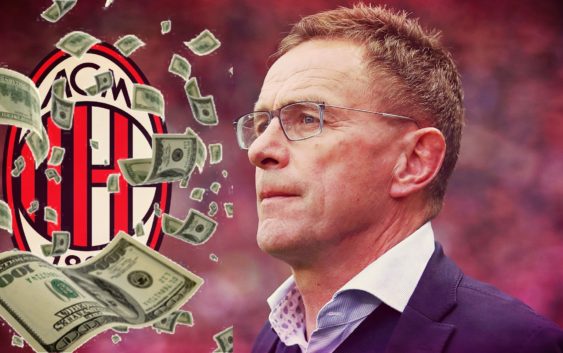 Confirmations and new details emerge on the contract of Ralf Rangnick, the new manager of AC Milan.
Additional confirmations are arriving on the passage of Ralf Rangnick to AC Milan. Sky Sport recently reiterated that the German will serve as both the next coach of AC Milan and sporting director of the club, a typical Premier League manager.
Journalist Manuele Baiocchini reports that contacts with Rangnick have continued steadily during the lockdown phase. Only the last face-to-face meeting is missing to sign the agreement. The current Head of Sport and Development Soccer at Red Bull will be trusted an ambitious project to revitalize the club.
Journalist Claudio Raimondi of Sportmediaset also confirms Rangnick's arrival, explaining that in 10 days he will officially conclude his experience with the Red Bull group. Towards the end of the month Rangnick will be meeting in London with Gordon Singer to sign his contract and give concrete impetus to the revolution he plans for AC Milan club.
According to recent reports, Rangnick will sign a three-year contract of 5 million euros net per season that includes an option for a fourth season. That would make the German the highest paid coach since Carlo Ancelotti's time.
Even though he will officially appointed coach of AC Milan only at the end of the season, Rangnick is already working closely with Gazidis on the transfer market. The Rossoneri have reportedly made available €75 million for the summer transfer window plus 50% of revenues from player sales.
---
READ MORE: AC Milan looking to sign next Koulibaly