AC Milan consider January move for Juventus player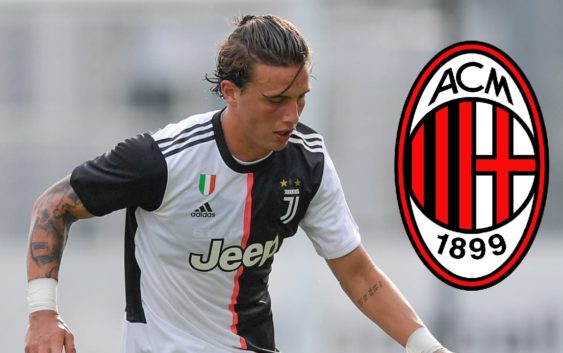 AC Milan are not happy with the performances of Fode Ballo-Toure and are considering alternatives on the mercato.
The January transfer window opens in a month and a half. AC Milan were the most active Italian club on the market last summer and are expected to move again in order to strengthen Stefano Pioli's squad. The Rossoneri are fighting to win the Scudetto this season and Elliott will back Maldini on the market.
A winger and a central midfielder are believed to be AC Milan's transfer priorities but a new left-back could be the January surprise. The Rossoneri spent 5 million euros to purchase Fode Ballo-Toure from Monaco, however, the Senegalese defender has failed to live up to expectations at San Siro.
The management hopes Ballo-Toure will be able to turn things around but at the same time the Rossoneri are considering signing a new left-back. Calciomercatoweb.it reports that AC Milan are evaluating a move for Juventus left-back Luca Pellegrini.
Luca Pellegrini is not a new name on AC Milan's radar. The Rossoneri had been following Pellegrini for many months in 2019 but at the end the 22-year-old joined the Bianconeri. Juventus spent 22 million euros to purchase the Italian defender from Roma.
He spent two seasons on loan at Cagliari and Genoa before returning to Juventus this year. Breaking into Max Allegri's starting eleven has proven difficult with Pellegrini having made just 3 appearances so far. The left-back is clearly not happy and is pushing to change club in January. Juventus are open to let him leave. Only problem? His agent Mino Raiola with whom AC Milan don't have a very good relationship.
For now, AC Milan are only considering their options. The Rossoneri will back Ballo-Toure as confirmed by Paolo Maldini himself. "We must be patient and wait for him. He must also be able to make mistakes."
---
READ MORE: AC Milan complete first 2 January signings