Journalist: "Ivan Gazidis will make two gifts to AC Milan"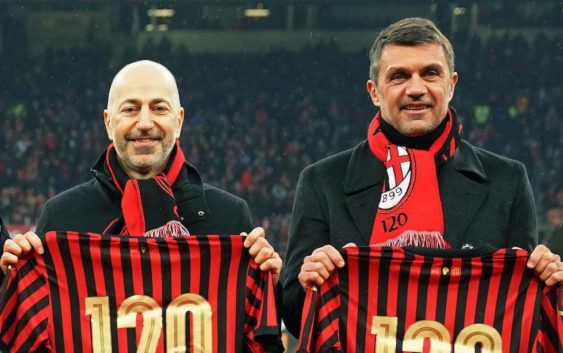 AC Milan CEO Ivan Gazidis will return in Italy in a few days to deal with important club-related issues.
In a few days AC Milan CEO, Ivan Gazidis, will return in Italy to take care of important businesses. Contract renewals are currently the most important issue for the Rossoneri management while the January transfer window is approaching and the club must improve the squad available to coach Stefano Pioli.
Journalist Carlo Pellegatti reports that the South African executive will arrive in Italy with a clear mission on his mind. Ivan Gazidis will make two gifts to the Rossoneri fans before Christmas.
"Ivan Gazidis wants to give two gifts to the Rossoneri fans, perhaps even before Santa Lucia (13 December). I don't think the first one is a surprise, that is, the renewal of Stefano Pioli at least until 2024. Gazidis had sensed the potential of the Italian coach and voted for the continuity of the project, renewing Pioli's contract in July 2020 thanks to the excellent results of that summer".
At that time, despite having a total agreement with Ralf Rangnick, Gazidis decided to continue ahead with Pioli. "It will take time to close the gap at the international level, but AC Milan have embarked on the path to return to the top of Italian football, step by step.
The other surprise is a new very important sponsor that will join Milan. As already reported by MilanNews, we are talking about Budweiser. Budweiser is called 'The King of Beer' in America. Having this sponsor means having a worldwide brand associated to the team. A return of a glorious Milan also at the world brand level. The Elliott Fund had promised so".
---
READ MORE: AC Milan complete first 2 January signings