AC Milan's first January sale confirmed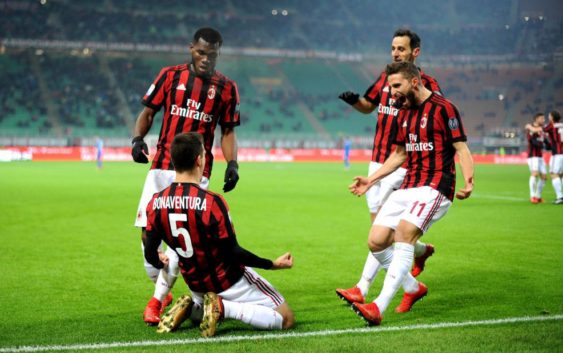 Roberto De Fanti, the agent of Fabio Borini, reveals that the AC Milan winger will be sold in January.
The relationship between AC Milan and Fabio Borini is coming to an end. The 28-year-old winger will be the first AC Milan player to be sold in January. With the arrival of coach Stefano Pioli, Borini has not played a single game, despite having started as part of the Rossoneri's eleven with Marco Giampaolo even at the beginning of the season.
Today the confirmation of Borini's farewell in January comes directly from his agent, Roberto De Fanti, who spoke to Radio Rossonera about the coach's choices, the possible destinations of his client and his experience with the Rossoneri.
"Every coach makes his choices. We have an agreement with the club for Borini to leave in January and play with another club". A technical choice by Stefano Pioli but probably also dictated by the management.
Fabio Borini's contract with AC Milan expires on June even though the club has an option to renew it for one year. Considering the situation, with the exception of sensational offers, the departure of Borini will likely be on a free transfer. In that case, Milan's only benefit would be the savings from his salary.
But what will be the next destination of Borini? "We have options both in Italy and in England", replies his agent while describing as an "absolutely positive experience", Borini's adventure at San Siro. Fabio Borini has made 75 appearances since his arrival at AC Milan, scoring 8 goals and providing 6 assists.
---
READ MORE: Gattuso wants AC Milan player at Napoli