Gattuso considering new hyper attacking formation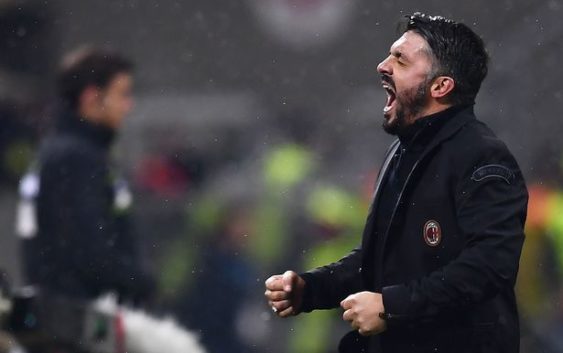 After the many signings this summer Rossoneri coach Gennaro Gattuso is already thinking of a more attacking-minded AC Milan.
Gennaro Gattuso has restarted from where he had finished last year. Same players (apart from Gonzalo Higuain at the center of the attacking trio) and the same formation, 4-3-3 that is the game system that continues to give more certainties to the AC Milan technician and greater balance to the Rossoneri's game. The Red and Blacks move ahead with this lineup, even if it is not a mystery that Rino is working to insert some tactical innovations and therefore there may be space in the future also for 4-2-3-1.
TACTICAL NEWS – Today La Gazzetta dello Sport reports that this new game module could allow Higuain to receive more balls in the penalty area and therefore have more balls available in the last 16 meters. Rino Gattuso is very close to Biglia and has repeatedly stated publicly how important the Argentine midfielder is for his Milan, but if Biglia were to struggle, the option of the Bakayoko – Kessie dam in the middle and a creative trio (Suso – Calhanogly – Bonaventura) behind El Pipita could become reality. Obviously, this tactical innovation would be useful even with the game in progress, in case Milan need to score desperately.
NO DEFENSE OF THREE – The arrival of a full-back like Laxalt, the return of Conti and the presence of Caldara could make us think also of the defense of three, but this possibility seems to have been discarded on principle as AC Milan has done great things almost exclusively with a back-line of four. For the moment, Milan will go forward with the 4-3-3, but attention to possible tactical innovations already in the coming weeks.