AC Milan give ultimatum to Suso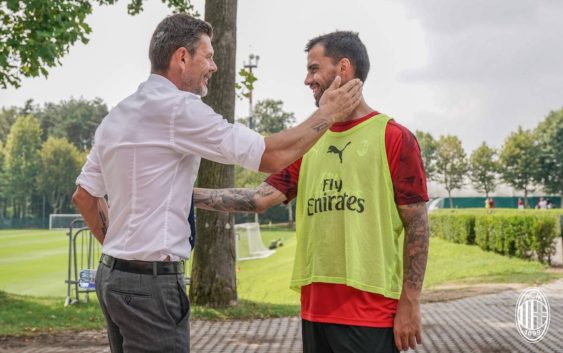 AC Milan have decided to give Suso one last chance to prove himself otherwise the Spanish winger will be sold in January.
We could be witnessing the last months of Suso at AC Milan. The Spaniard has been a central figure with each coach for the last years but the former Liverpool, for one reason or another, in the end has never confirmed the high expectations the club had for him. But time is up now. According to Tuttosport, with Stefano Pioli, Suso will have his last chance to shine at San Siro.
There is not much time left for him to prove that he deserves Milan. Ether he will do it very soon or he will be sold in January. Also because the budged in red requires an important sacrifice and Suso is among the few able to guarantee a great capital gain in case of his departure.
Considering the "only" 250 thousand euros spent to sign Suso in 2014, his sale would allow a full capital gain for the Elliott Management Fund. AC Milan received several offers for Suso in the summer but the club decided to confirm him mainly due to the strong will of Marco Giampaolo to rely on him.
Now everything will depend on Pioli. If Italian coach succeeds to revive the Spaniard the Rossoneri would be happy to give him an important role. But if the 25-year-old continues to struggle, then the club will do everything to sell him in the next winter transfer window.
First, the cash from his sale would help to improve the books and also to avoid getting too close to the expiration date of his contract in 2022. With renewal talks stalling for a long period, it would be pointless for the club to risk devaluing their player rather than sell him.
AC Milan want to sell Suso for €38 million (his release clause valid for foreign clubs) but considering his recent performances that may be a high figure to match for many clubs. However, Wolverhampton and West Ham are on alert as AC Milan lose patience with right winger.
Please LIKE US on

Facebook 🙏
https://www.facebook.com/ACMilanNews.Info/photos/a.100717554699390/100715888032890/?type=3&theater
READ MORE: AC Milan considering January move for Italian prodigy