AC Milan have 2 solutions to the Adli puzzle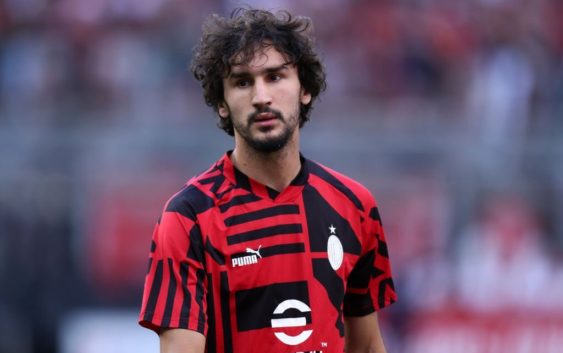 Yacine Adli has not had the start to his career at 
AC Milan as everyone had hoped so everything can happen in January.
AC Milan midfielder Yacine Adli could be considered the biggest summer disappointment of the Rossoneri. The 22-year-old arrived for a fee of €10 million after doing quite well in Ligue 1 with Bordeaux. He caught the eye with very good performances during pre-season and was expected to play an important role this year.
However, things turned out quite differently. Adli has only made 4 league appearances for a total of 114 minutes on the pitch. In addition, the French-Algerian midfielder was left out of the Champions League squad list. Coach Stefano Pioli apparently does not consider him so a tough decision has to be made in January.
Journalist Antonio Vitiello reports that AC Milan have two solutions to the Adli problem. First, Yacine will be given a chance to prove himself in the upcoming December friendly matches against Arsenal, Liverpool and PSV Eindhoven. If the 22-year-old performs well and gets noticed, he will surely have more chances in the second part of the season.
Otherwise, Milan would be open to let the player leave on loan for the remaining part of the season. Italian clubs are keeping tabs on his situation, knowing that Milan would favor a move to another Serie A club. His agent, Moussa Sissoko, will be at Casa Milan in the coming days to discuss his future.
Nevertheless, the Rossoneri's stance is clear. AC Milan are in no urgency to part ways with Yacine Adli in January according to Vitiello. Maldini is aware that the first year at Milan is a difficult one for young players as demonstrated by the paths of Tonali and Leao.
---
READ MORE: AC Milan have inquired about €25m Brazilian right winger