AC Milan have contacted Sergio Ramos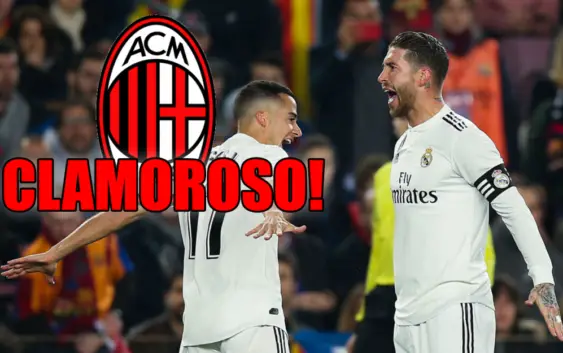 AC Milan have made an inquiry for Real Madrid captain Sergio Ramos who will become a free agent at the end of the season.
Sergio Ramos is among the big names whose contract will expire at the end of June 2021. The Real Madrid captain has not yet decided whether to continue with Los Blancos or try a new adventure elsewhere. However, the second option seems most likely by the day.
Journalist Paolo Condo for Stefano Borghi's YouTube channel talked about the situation of the Spanish defender: "A friend from Madrid revealed to me that he will not stay at Real Madrid. If Paolo Maldini called him personally, he would seriously think about a transfer to Milan. It would be a great honor for Ramos to play for the Rossoneri team. Let's not forget it was Arrigo Sacchi who brought Ramos at Real. And Carles Puyol was willing to play even for free just to join Milan".
Condo reveals that AC Milan have already inquired about Sergio Ramos: "I have asked for information from the AC Milan management and I have learned that the club has made an inquiry but the defender's economic claims are out of reach for now. I think the player will likely go to PSG or the Premier League".
The arrival of the Real Madrid legend at Milan looks very complicated. The 34-year-old is one of the highest paid players in Spain and the Rossoneri need to pay attention to their budget UEFA's fair play parameters.
Nevertheless, the Rossoneri are currently leading Serie A and qualification in Champions League would allow the club to invest a lot in the summer. Signing a player of Ramos caliber is not easy but still the Spanish defender would be a free transfer and a big boost for the club's marketing.
---
READ MORE: AC Milan close the January window with 9 transfers