Leonardo: "Lucas Paqueta, Ibrahimovic and FFP"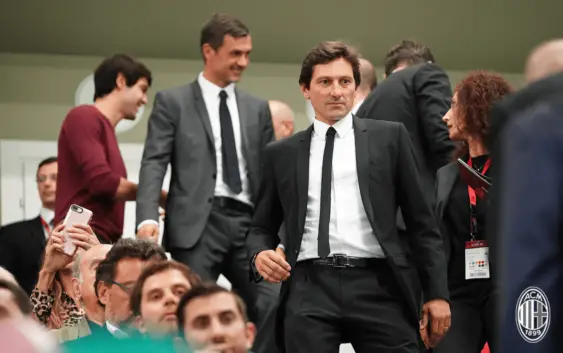 AC Milan sporting director Leonardo, winner of the 2018 Liedholm prize, talks about Lucas Paqueta, Ibrahimovic and other important issues concerning the club.
On Paqueta: "There is not much to say. We have an agreement in principle with Flamengo but the market reopens in January so we still have to way a bit for the official announcement. Now we have to think only of Serie A and Europa League and not the transfer market. What type player is he? At the moment he is a Flamengo player and he still has a few games to play in the Brazilian league. We have to wait for 3 January".
On Ibrahimovic: "It is normal that there is also a personal connection with him. When we arrived we thought about him, even at the age of 37 he is a leader. Today the market is closed. We have to do things calmly, we must not forget that there are some financial fair play rules we must respect. We want to build a competitive team".
On the Financial Fair Play: "There is a process we are following. We must never forget where we started, three months ago we were not even in Europa League".
On Higuain: "He is a guarantee. His arrival at AC Milan was an important imprint. He is a great ferryman".
On who has surprised him so far: "There is nobody in particular. Suso is a true talent, everyone knows how he plays but they can't mark him. It's nice to see him play. We have so many important young players. Biglia is proving to be a point of reference. Kessie has enormous physical and technical strength, Jack has great experience, fits a lot and scores goals. Calhanoglu must be more incisive. Cutrone has an energy and a contagious liveliness. We are talking about many important players, like Castillejo and Laxalt too. Bakayoko will also breakthrough".
On Galliani and Berlusconi at Monza: "I'm happy because they can not live without football. It is a very beautiful story to tell. Their Milan has left us great values and emotions. We are a different club now but the values are the same".