Leonardo's masterpiece: Higuain has more leadership than Bonucci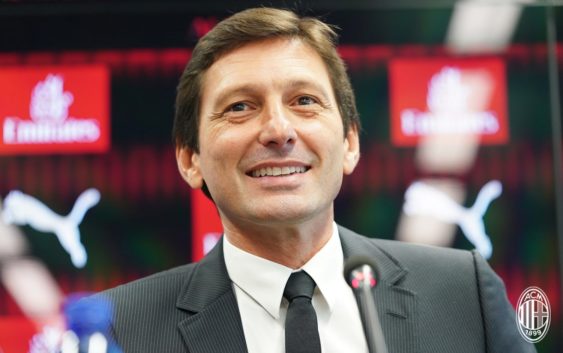 After numerous arrivals and departures this summer AC Milan demonstrate that they are a better team… and it's just the beginning.
We wanted it that way! We needed it that way! Suffered, sweaty, dirty, at some point unexpected, but always deserved. Three precious points to make sense of the whole season. In just two games AC Milan demonstrate that they are a much better and completed team compared to last season. And merit belongs to technical director Leonardo for gifting Gattuso one of the best strikers in the world. Yesterday we touched for the first time the "Leonardian masterpiece".
The Argentine striker did not score but he left his mark. A magic, a brilliant assist to crown an impeccable performance. Gonzalo Higuain, despite his fasting, was the best on the pitch yesterday against Roma. In fact he managed to net a beautiful goal cancelled by VAR (correctly) for a couple of millimeters (maybe less), to ruin the party of El Pipita around San Siro. Milan begins to learn how to use Higuain properly and understand how important he is for its game reports La Gazzetta dello Sport.
Gonzalo Higuain has demonstrated in 180 minutes more leadership than Bonucci in a whole year. If Leonardo managed to sign such a superstar with less than one month of work at Milan just imagine what he can do next with all the time available for him to work at ease.
In addition, this victory will give Rino the opportunity to live a peaceful international break, but above all more credibility and consideration in the eyes of the new American management that has always looked at him with suspicion. The calendar can now give Rino a hand. He can bring home those necessary points and have all the time to integrate the new arrivals without the trouble of achieving results, but above all without the critical and suspicious eye of those who are above him. Today, finally, Rino can really think of being the coach of AC Milan.
---
---