AC Milan make final decision on Brahim Diaz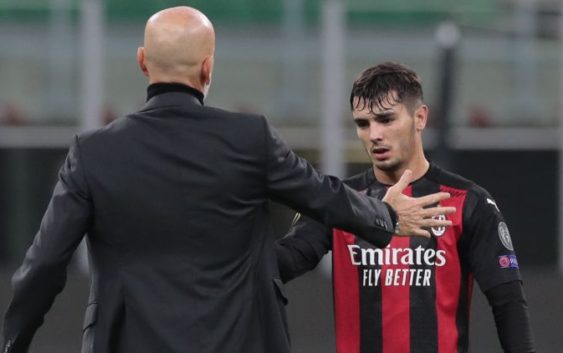 Brahim Diaz is currently on loan from Real Madrid. His last season at AC Milan was an underwhelming one.
Last summer AC Milan decided to take a big risk by letting Hakan Calhanoglu join Inter and keeping only Brahim Diaz in the attacking midfielder role. It was a move that ultimately backfired. After a very bright star Diaz became a shadow of his former self eventually losing his spot in Pioli's starting eleven.
By the end of the season it was Franck Kessie to play in the attacking midfielder role with Diaz taking the bench. The 23-year-old Spanish talented ended the year with 4 goals and 4 assists in 40 appearances across all competitions. Disappointing numbers that put his permanence at San Siro in great doubt.
AC Milan signed Brahim Diaz on a two-year loan from Real Madrid with the option to make the transfer permanent for a total fee of €25 million with Los Blancos retaining a buy-back clause for €27 million. Milan have the option to cut short Diaz's loan but that will not be the case.
Gazzetta dello Sport reports that AC Milan will confirm Brahim Diaz for another year but the Spanish trequartista must fight to earn a spot in Pioli's formation. The Rossoneri will give the former Manchester City starlet another chance to prove himself at San Siro, however, he will face greater competition next season.
AC Milan have prioritized the purchase of a new tacking midfielder this summer. Charles De Ketelaere is the number one transfer target on Paolo Maldini's notebook. The Rossoneri could end up spending nearly 40 million euros for the Belgium international who should be AC Milan's new number 10.
---
READ MORE: AC Milan choose new captain and vice-captain