AC Milan make final decision on Daniel Maldini's future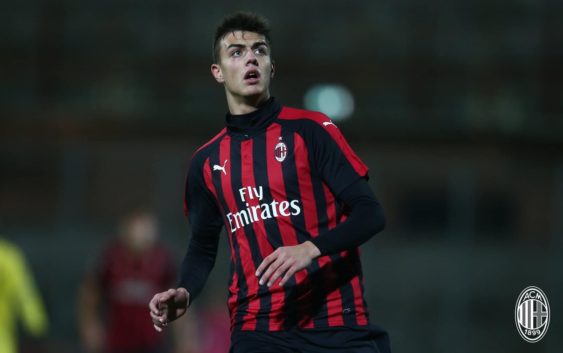 AC Milan talent Daniel Maldini is doing promising things so far with the first team but is it enough for him to stay with the Rossoneri this season.
In this pre-season phase AC Milan coach Stefano Pioli is evaluating the availability and growth of some young people in his squad. One of the most promising talents of AC Milan is certainly Daniel Maldini.
The son of the legendary Paolo and grandson of the great Cesare impressed in the friendly match against Monza, scoring a splendid goal under the eyes of his father. The 18-year-old attacking midfielder made his official debut with the Rossoneri last season.

Daniel is primarely an attacking midfielder but can also play as winger on both sides. A talented player with a refined right foot and fast pace. Daniel Maldini will try, even if it will be almost impossible, to move along the lines of his family and predecessors within AC Milan.
Meanwhile, according to La Repubblica, the club has already decided his future. AC Milan want to keep Maldini junior close. Thus AC Milan have refused every loan offer for the 18-year-old gem.
Many thought Maldini could benefit from playing at least one season away from home, on loan in Serie B or low-ranking Serie A club. Milan, however, has refused the advances of every club. Daniel is part of the first team squad and will become a resource for Mr. Pioli, learning and maturing from the big Milan players.
---
READ MORE: AC Milan have sold Andre Silva for ridiculous low fee