AC Milan make new attempt for Sandro Tonali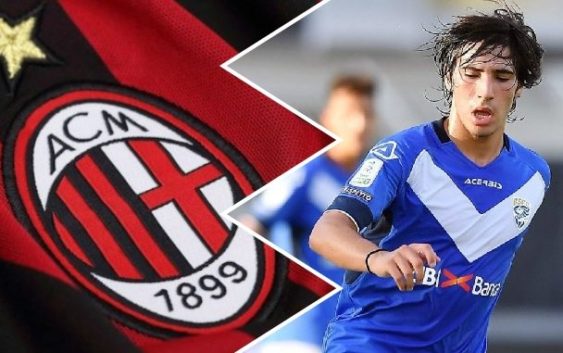 AC Milan have not given up on Sandro Tonali and will make a new attempt for the Brescia defensive midfielder.
After the fine victory against Juventus, it's time for the Rossoneri to think more about the transfer market. According to the latest news, AC Milan will make a new attempt for Italian prodigy Sandro Tonali.
AC Milan have not completely lost hope of signing Sandro Tonali. Sky Sport reports that AC Milan will have fresh talks with Brescia in the coming days.
Ralf Rangnick, future coach and sporting director of AC Milan, greatly appreciates the young player. However, Inter are ahead in the race for Tonali. The city-rivals already have an agreement with the 20-year-old player but the Nerazzurri have been unable to reach a deal with Brescia, so far.
The defensive midfielder would not say no to an offer from AC Milan. He is a long time Rossoneri fan and has repeatedly declared his sympathy for the Red and Blacks and his idol Gennaro Gattuso. Meanwhile, Milan are trying to figure out how handle the high costs of the operation with Tonali rated 40-50 million euros.
Regarding the defence, Sky Sport reports of contacts have been made recently with agents of Celtic Glasgow centre back Ajer. While for the attack the new name is that of Vlahovic who is currently at Fiorentina. Both Ante Rebic and Rafael Leao will remain at Milanello.
---
READ MORE: Di Marzio: Inter make approach for AC Milan star